Quick and Easy Meals: Delicious Dinner Ideas for Busy Nights
Picture this: It's been a long day, and you're short on time, but you still want to whip up a tasty and nutritious dinner for yourself or your family. Sounds impossible, right? Fear not! We've got you covered with a variety of quick and easy ideas that are perfect for those busy nights when time is of the essence.
So let's dive in and explore some scrumptious dinner ideas and time-saving cooking techniques that will leave you feeling satisfied and ready to tackle whatever life throws at you!
Key Takeaways
Quick and easy dinner ideas for busy nights, including pre-cooked pasta dishes, stir-fries, sheet pan meals & more.

Nutrient dense meal ideas like protein packed salads, veggie loaded soups & wholesome grain bowls.

Time saving techniques plus ready made meals & no bake desserts to satisfy your sweet tooth!
Quick Dinner Recipes for Busy Weeknights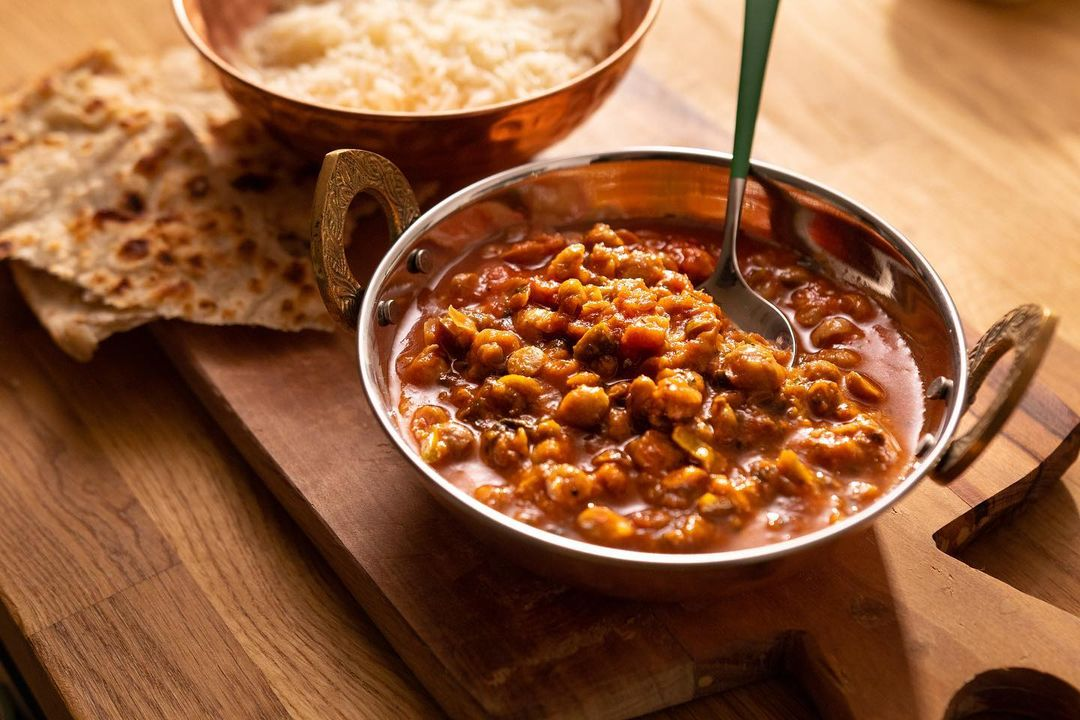 These tasty dinner recipes are your allies on busy nights when you want a nutritional dinner but are short on time. With a focus on speed and simplicity, these dishes are perfect for whipping up a tasty meal with minimal effort. From pasta dishes and stir-fries to simple sheet pan options, you'll find something to satisfy your taste buds and keep your energy levels high.
These easy recipes are ideal for busy evenings and are crafted with ingredients likely already in your fridge or pantry. So, there's no need to make an extra trip to the store or spend hours in the kitchen. Just grab what you need, and you'll have a scrumptious dinner on the table in no time.
Plus, many of these dishes can be easily customized to suit your preferences, making them perfect for the whole family.
Speedy Pasta Dishes
Pasta dishes are unsurpassed contenders for quick and nutrient dense foods. From classic spaghetti carbonara and creamy mac and cheese to refreshing pesto pasta, these quick pasta dishes are perfect for the entire family.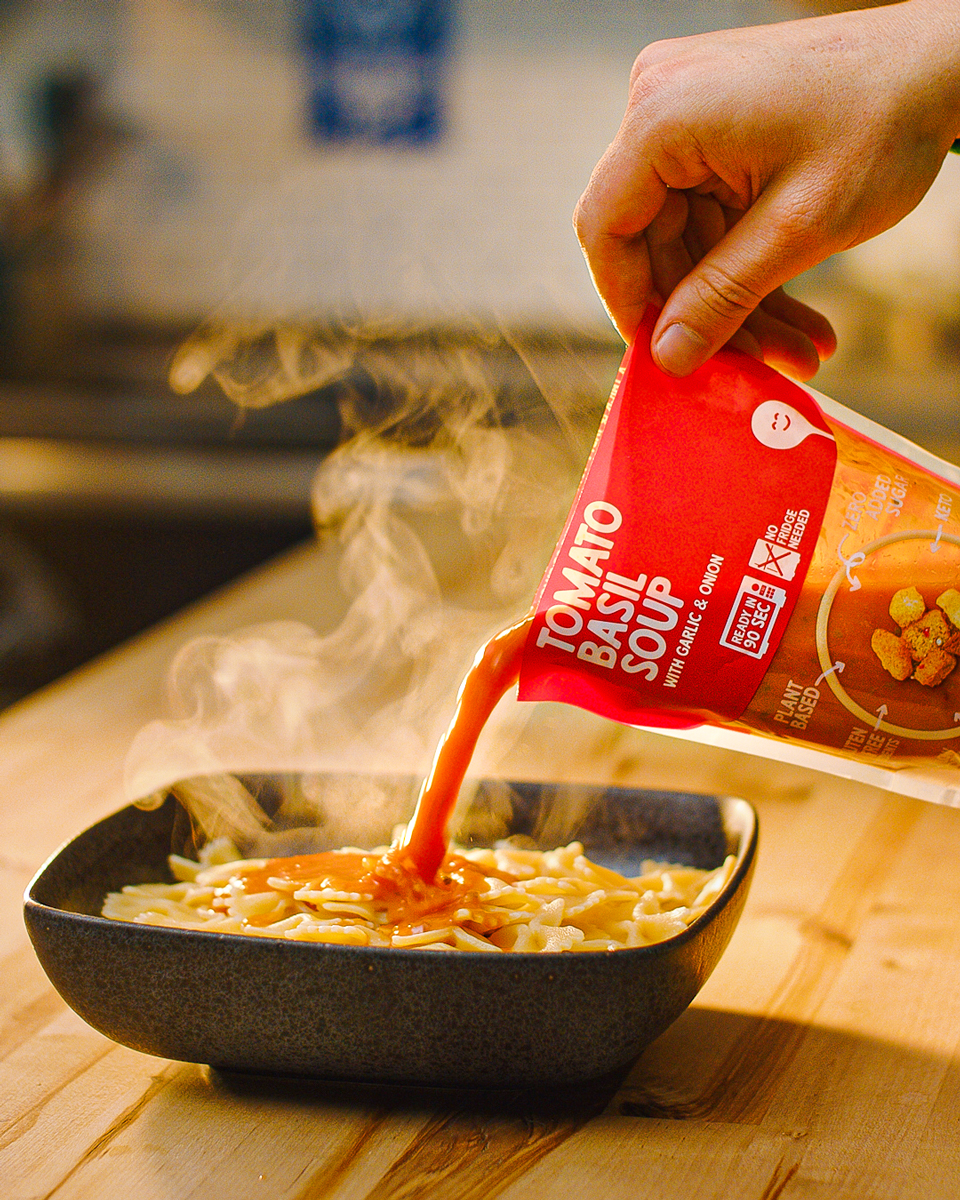 The key to making these dishes fast is using pre-cooked ingredients, such as canned tomatoes or pre-cooked meats, and pre-made sauces or pestos for an extra flavor boost. Additionally, consider using a pressure cooker to speed up the cooking process and have a yummy pasta dish ready in no time.
Fast and Flavorful Stir-Fries
For busy weeknights, stir-fries offer a supremely fast and flavorful meal solution. With their quick cooking times and nutrient-dense ingredients, it's no wonder they're a popular choice for those short on time.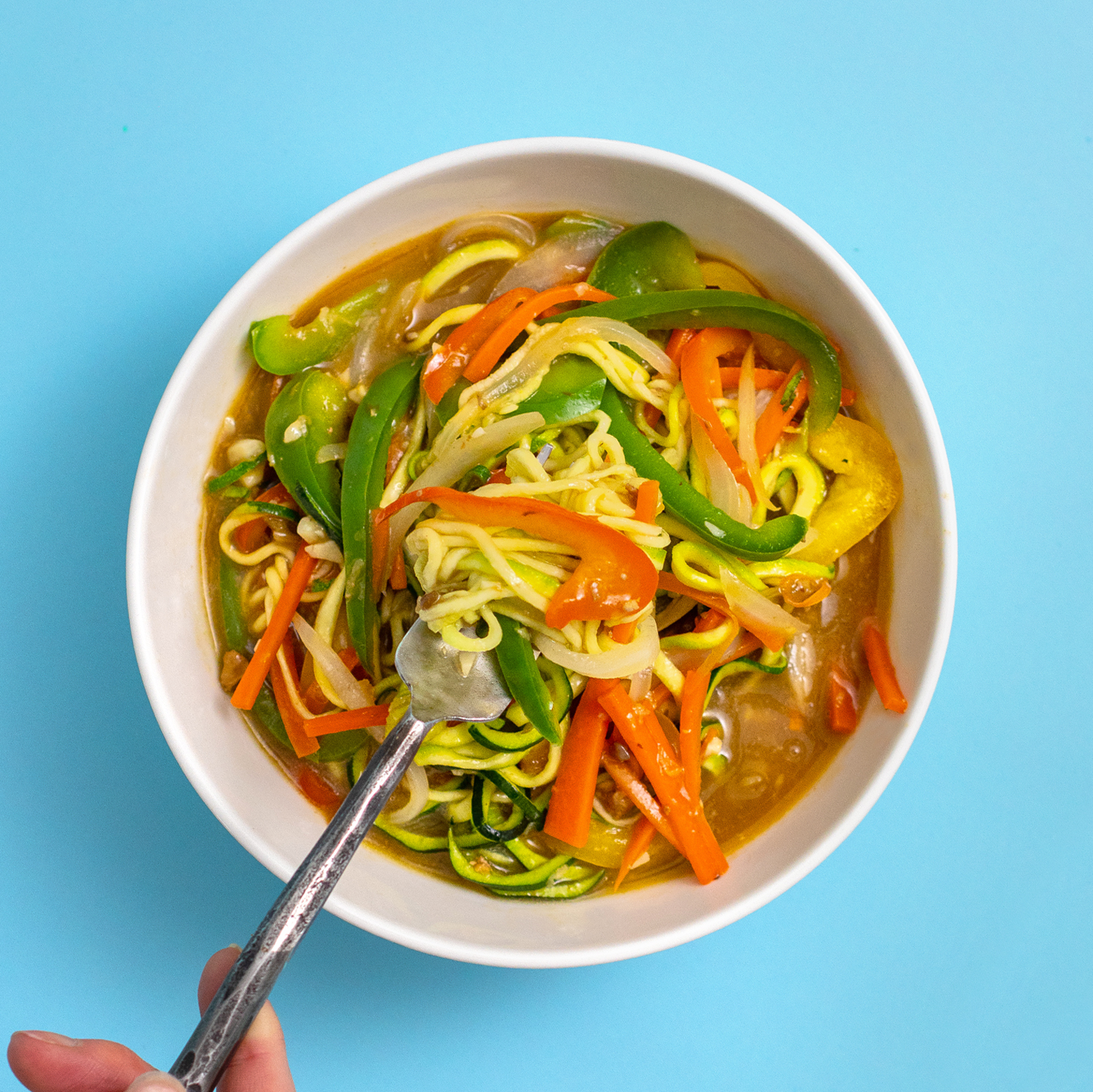 Try dishes like Easy Chicken Stir-Fry with broccoli, Vegetable Stir-Fry with a soy sauce-based sauce, or Quick Beef Stir-Fry with rice, soy sauce, and ginger for a mouthwatering dish that can even double as breakfast. These versatile recipes can be customized to suit your taste preferences and dietary needs, making them a go-to option for a quick and nutritious option.
Simple Sheet Pan Meals
Sheet pan meals offer a delicious meal with minimal cleanup, perfect for those nights when time is of the essence. These one-pan wonders make it easy to cook a variety of ingredients together, ensuring that all the flavors meld perfectly. Some fan-favorite sheet pan meal ideas include:
Greek Flank Steak and Veggie Salad

Sweet and Spicy Jerk Shrimp

Baked Italian Chicken Dinner

Sheet-Pan Chicken Fajita Bowls
Just remember to cut all ingredients to a similar size for even cooking and use a high-quality, oven-safe sheet pan to handle high temperatures.
Nutrient-Dense Meal Ideas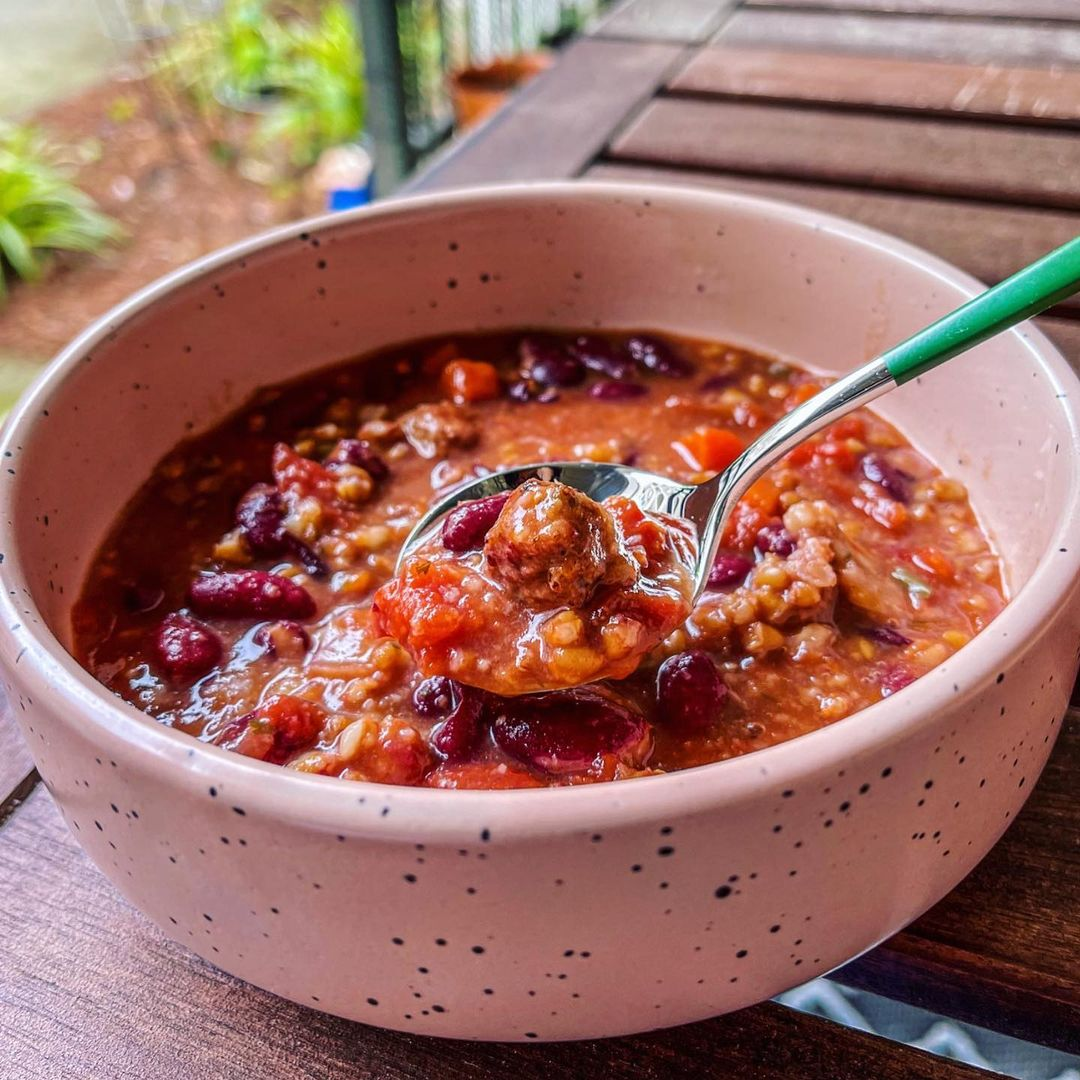 While being convenient and simple, it's equally imperative that your food options are nutrient-rich. That's where these nutrient-dense meal ideas come into play. By focusing on protein-packed salads, veggie-loaded soups, and wholesome grain bowls, you can create dishes that not only taste great, but also provide essential vitamins and minerals.
Foods high in nutrients but low in calories are considered nutrient-dense, serving as ideal components of a healthy diet. By incorporating more nutrient-dense foods into your meal plan, you can ensure that you're getting enough.
Calcium

Vitamin D

Potassium

Fiber
These other nutrients are essential for overall health and well-being.
Protein-Packed Salads
Protein-packed salads are a scrumptious and nutrient-dense meal option. By adding the following ingredients to your salads, you can create a tasty dish that's high in protein and low in calories.
Beans

Nuts

Seeds

Lean meats like chicken, turkey, and fish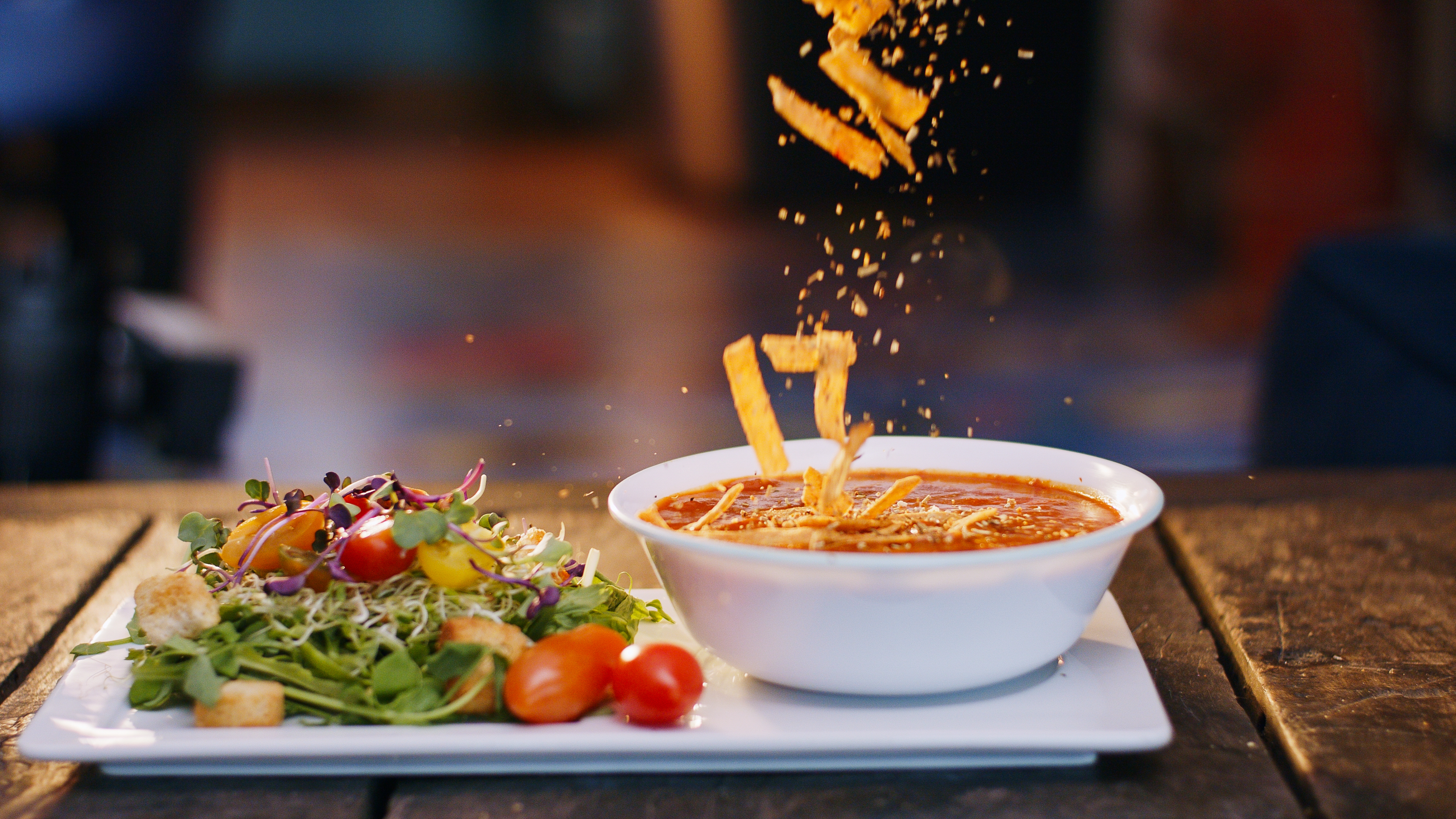 Plus, you can enjoy a variety of flavors and textures by trying different salad recipes, like a Greek salad with feta cheese and olives, a Cobb salad with chicken and bacon, or a quinoa salad with chickpeas and almonds.
Veggie-Loaded Soups and Stews
Veggie-loaded soups and stews are a fantastic option for busy nights, as they're quick to make and packed with nutritious vegetables. Some delicious veggie-loaded soup and stew recipes include:
Cauliflower Cheddar Soup

Brothy Tortellini Soup with Spinach, White beans, and Basil

Thai Broccoli Soup

Hearty Vegetable Soup
To make the most of these recipes, use fresh veggies and herbs for the best flavor and try adding beans, grains, or other ingredients to increase the nutritional value.
Wholesome Grain Bowls
Wholesome grain bowls are another excellent option for a nutrient-dense meal that's both hearty and satisfying. To create your own grain bowl, start with cooked grains like quinoa, brown rice, or farro, and add your choice of veggies, proteins, and sauces.
Some great grain bowl recipes to try include:
Mediterranean quinoa bowl with roasted vegetables, feta, and a lemon vinaigrette

Mexican-inspired bowl with black beans, roasted sweet potatoes, and a cilantro-lime dressing

Thai-style bowl with brown rice, grilled chicken, and a peanut sauce
Time-Saving Cooking Techniques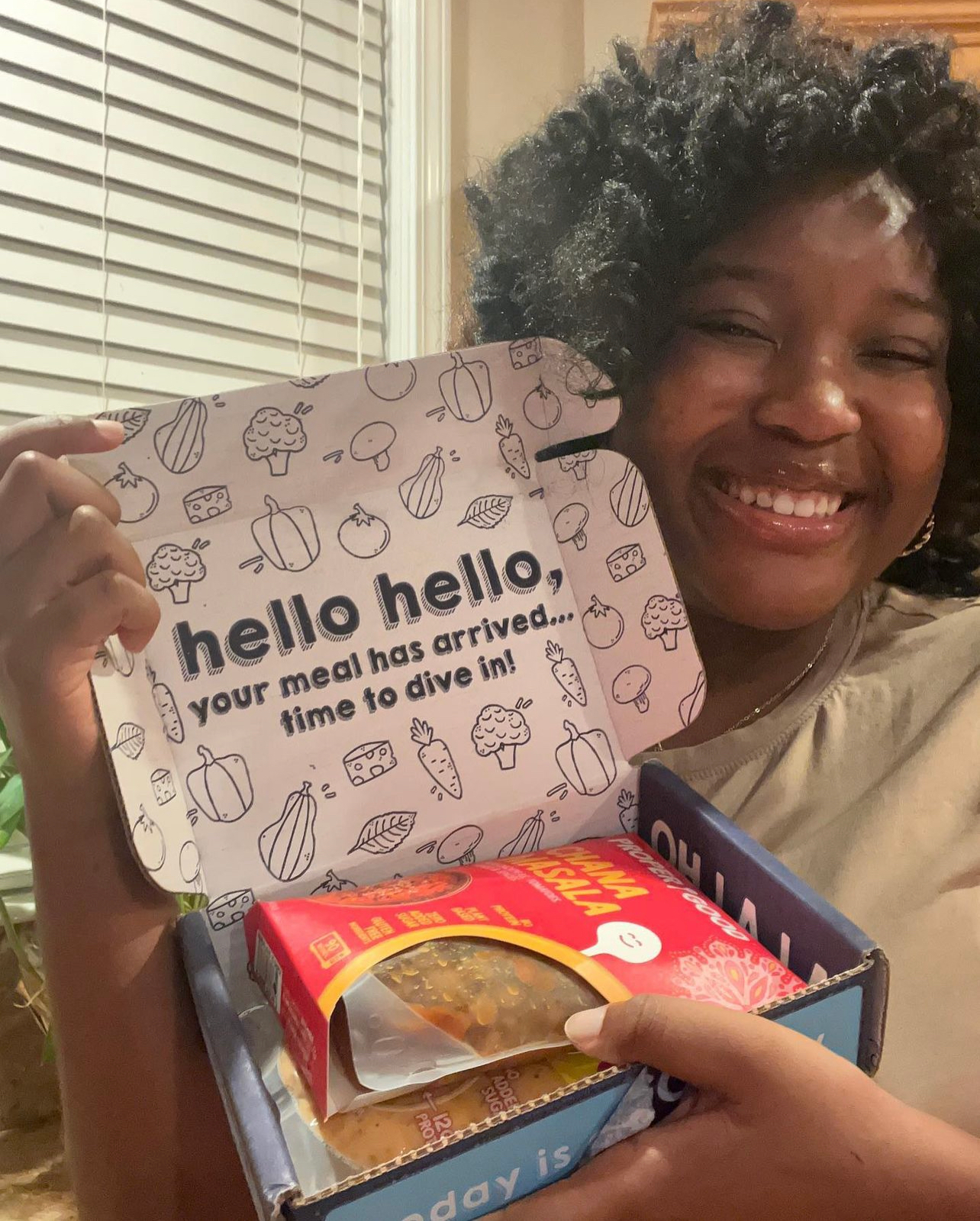 Making the most of your time in the kitchen involves not only choosing quick and easy recipes, but also employing time-saving cooking techniques. By utilizing methods like planning ahead, having a few pantry recipes on hand, and opting for passive cooking techniques like using a slow cooker, pressure cooking, and sous vide, you can save time and energy while still enjoying delicious meals.
Kitchen organization is another key element in time-saving. This means:
Having a plan for what you're going to cook

Prepping all the ingredients and utensils before you start

Using the right tools to make your time in the kitchen more efficient and less stressful.
By incorporating these time-saving techniques into your cooking routine, you'll be able to spend less time in the kitchen, especially when making breakfast, and more time enjoying your meals with your loved ones.
Utilizing Rotisserie Chicken
As a fantastic time-saving ingredient, rotisserie chicken can be incorporated into a variety of quick and easy meals. By incorporating rotisserie chicken into salads, sandwiches, soups, and even pot pies, you can add flavor and convenience to your dishes without spending hours in the kitchen.
Some delicious recipes that utilize rotisserie chicken include chicken salad, chicken tostadas, chicken soup, and chicken pot pie.
Ready Made Meals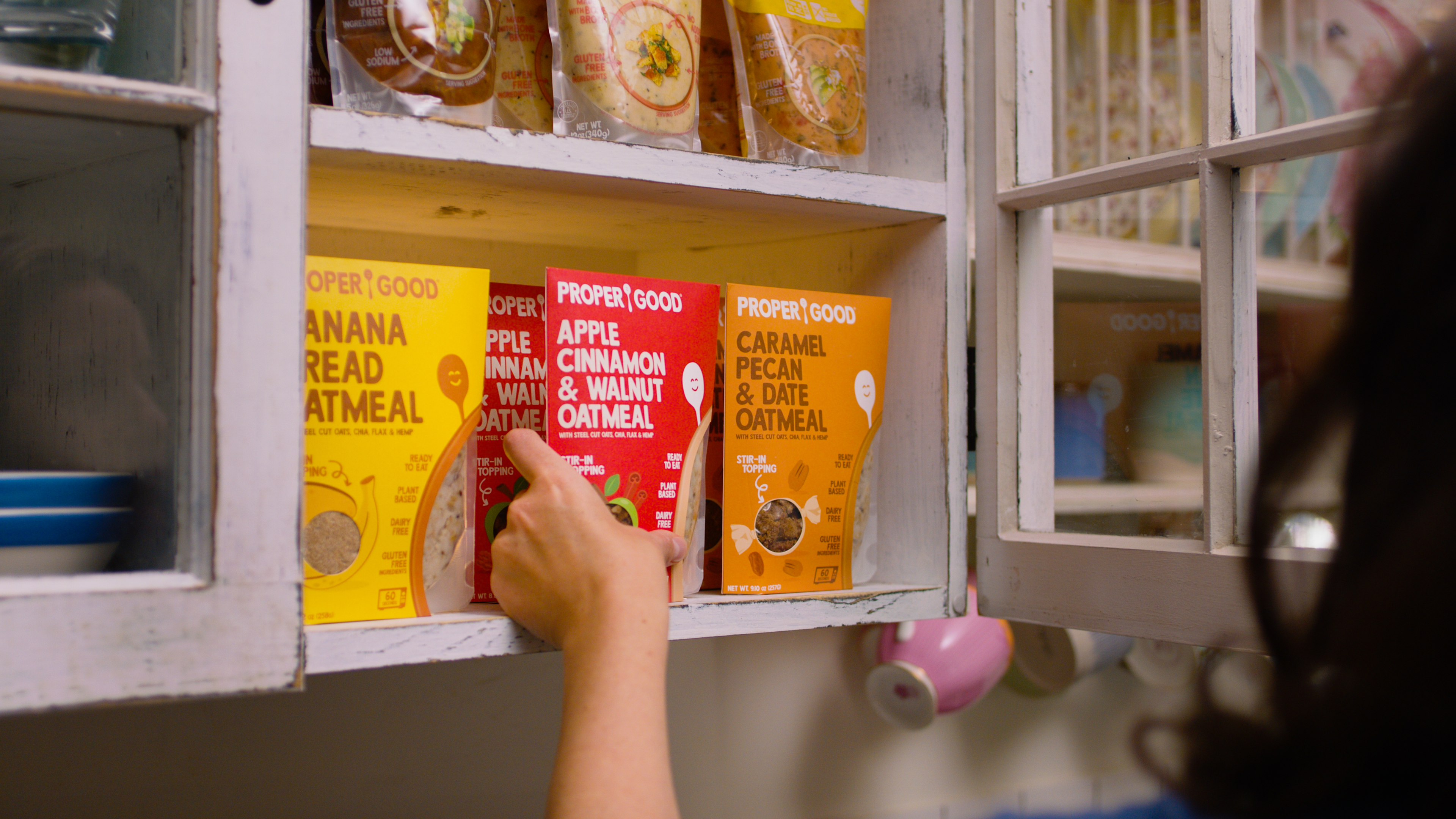 Ready-made meals serve as a lifesaver when time is scarce. Options like:
pre-made meals

frozen meals

meal kits

takeout
An easy sauce can provide a quick and easy solution for those busy nights when cooking from scratch is just not feasible.
To make the most of ready-made meals, choose dishes with fresh ingredients, check the nutrition label, and avoid overly processed foods. This way, you can still eat a delicious and nutritious meal without spending hours in the kitchen.
Making the Most of Leftovers
Research suggests that repurposing leftovers into new dishes prevents waste and saves both time and money. Leftovers can be transformed into soups, casseroles, and stir-fries, giving new life to previously cooked ingredients.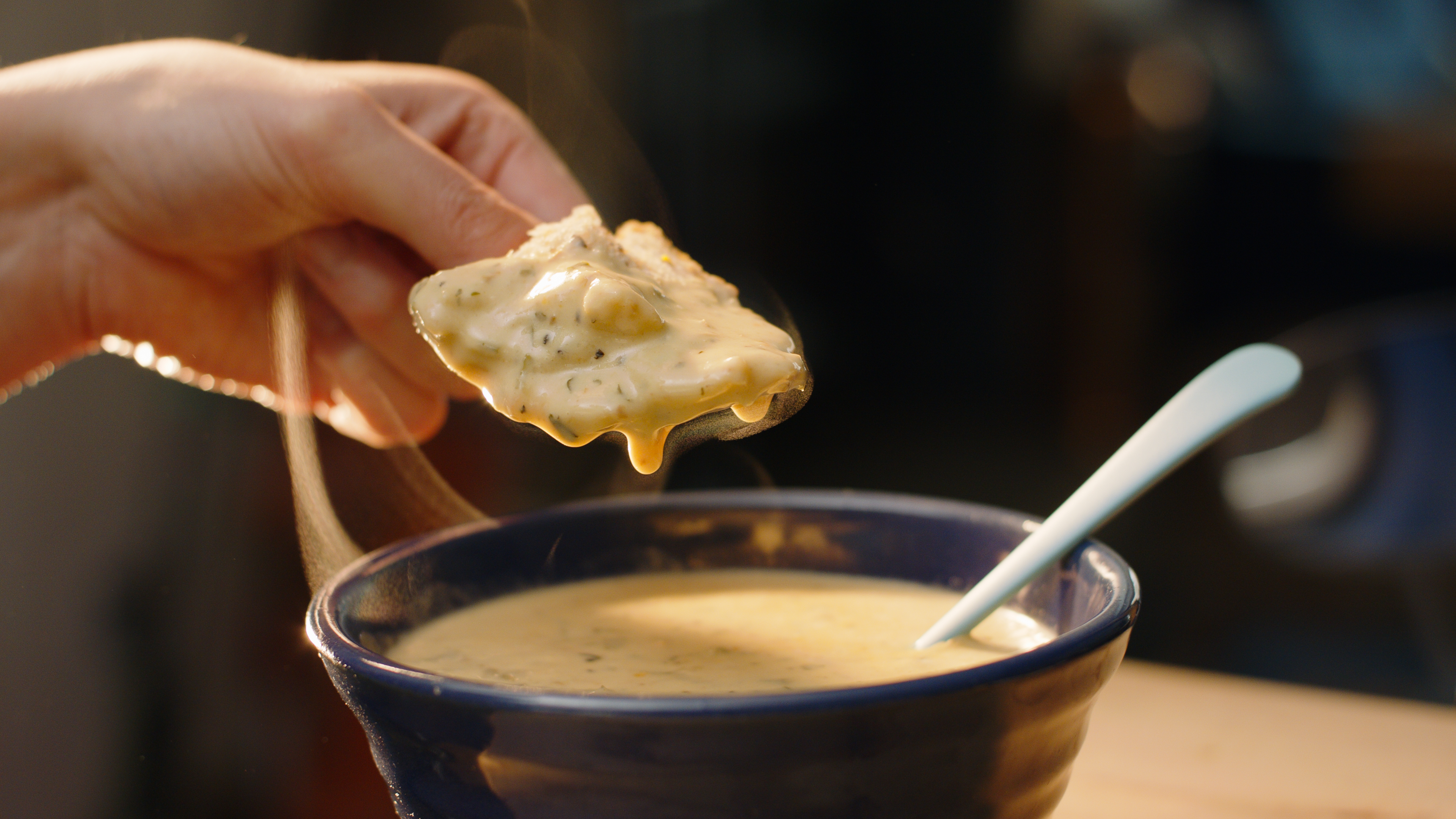 To make the most of your leftovers, be sure to store them in airtight containers and refrigerate them promptly, consuming them within 3-4 days for optimal freshness.
Proper Good Ready Made Meals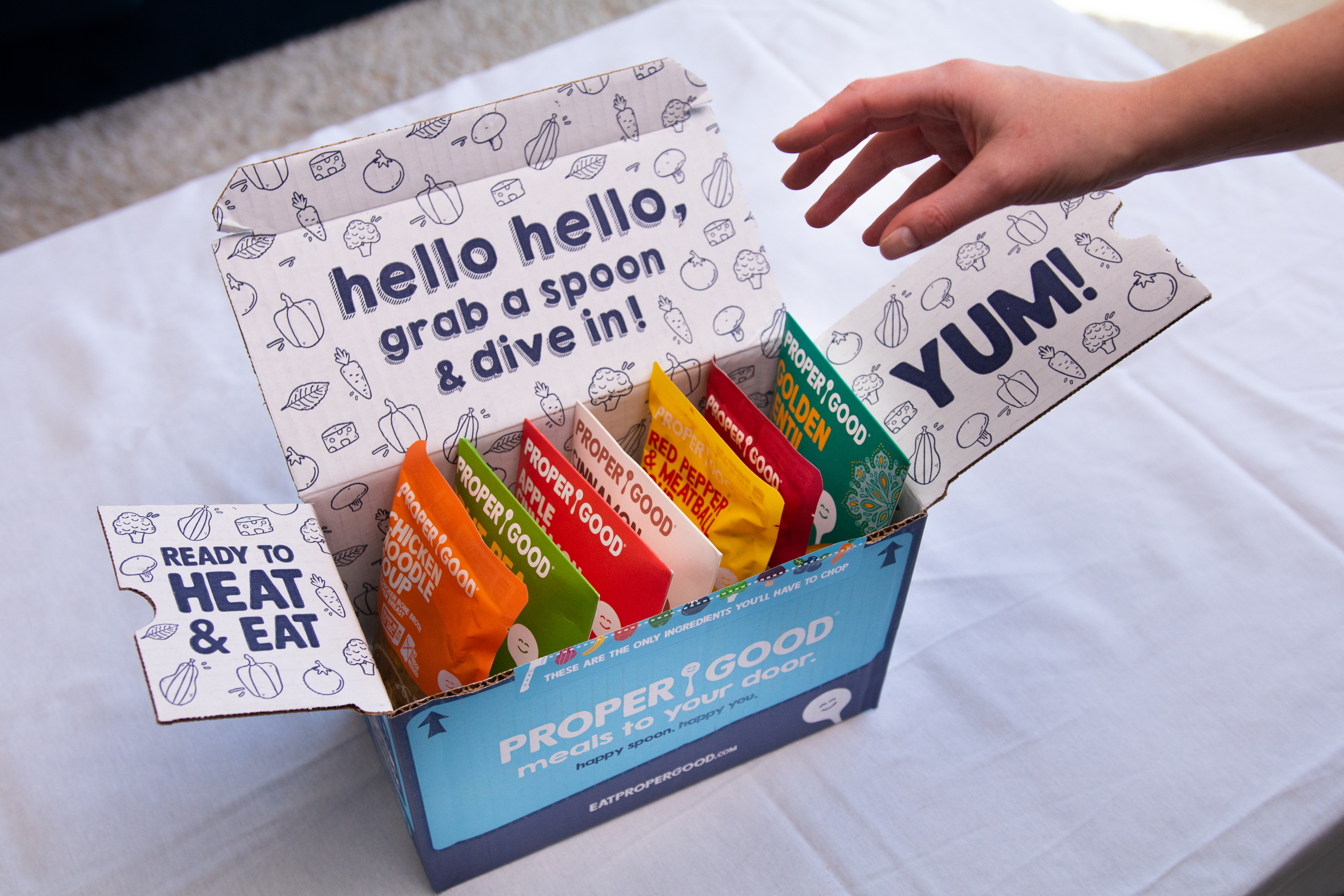 If you're looking for healthy, delicious, and convenient pre-made meals delivered right to your door, Proper Good is the way to go. With a wide selection of meals, including:
soups

oatmeal

curries

chili
We offer meals made with simple, quality ingredients that cater to various dietary needs.
Our reviews have been overwhelmingly positive, and we even offer free shipping with a subscription! Customize your own pack or choose from pre-made packs for a hassle-free meal solution.
Overnight Oats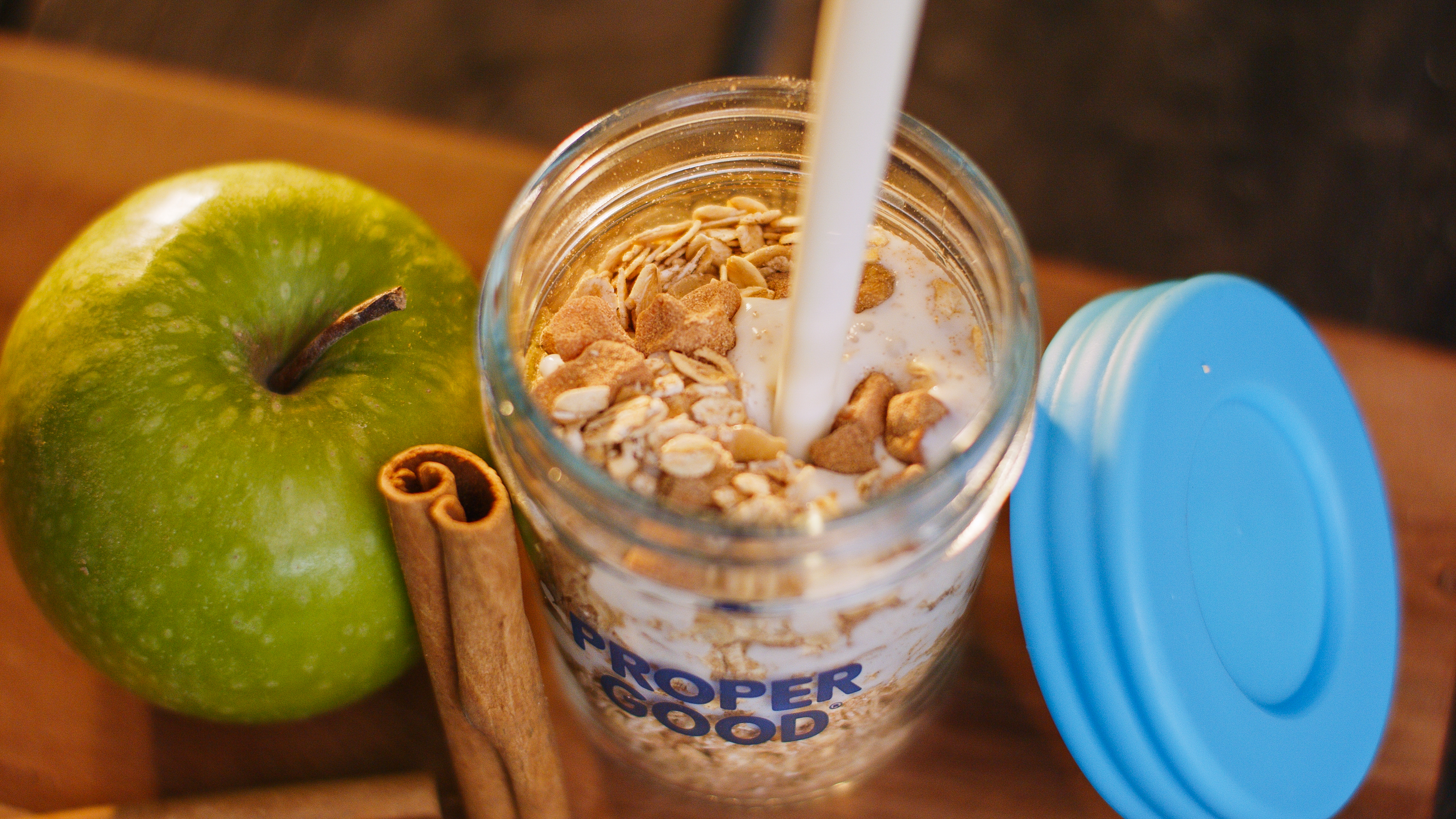 Proper Good Overnight oats are a fantastic option for a quick, nutritious, and delicious breakfast. Here's how to make them:
Pour your favorite flavor in your Proper Good jar along with your choice of milk.

Refrigerate the mixture overnight.

In the morning, you'll have a creamy treat to enjoy!
Some tasty topping ideas for overnight oats include:
Fresh or dried fruit

Nuts

Seeds

Nut butters

Yogurt

Granola

Honey
Try recipes like Blueberry Coconut Overnight Oats, Chocolate, Peanut, & Butter Banana Overnight Oats, or Apple Cinnamon Overnight Oats for a delightful start to your day.
Proper Good Oatmeal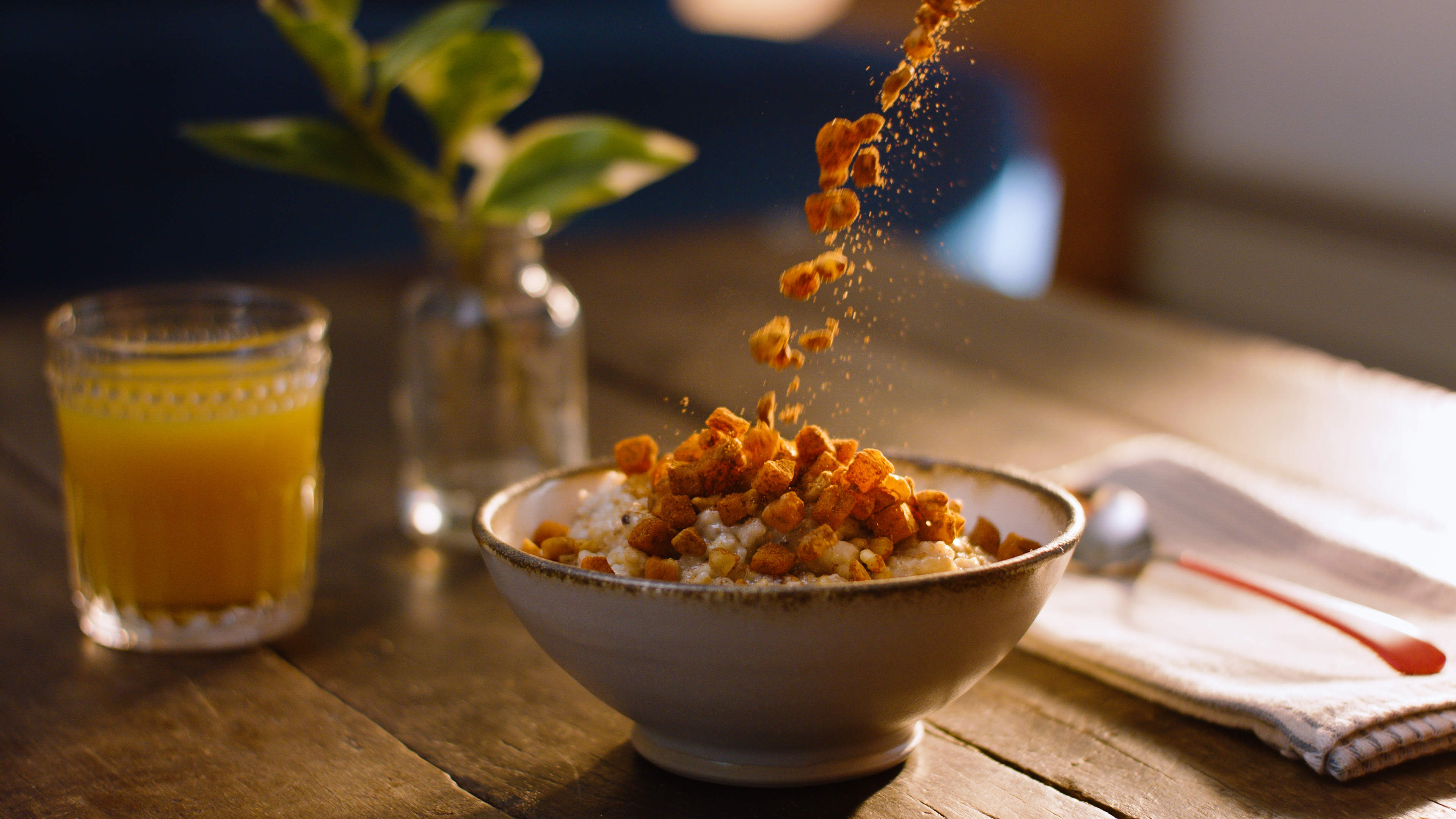 Oatmeal is a warm and satisfying meal that's perfect for any time of day. From classic Old-Fashioned Oatmeal and Basic Oatmeal to Apple Cinnamon & Walnut Oatmeal, these recipes provide a wholesome and filling meal that's easy to prepare.
We have loads of different oatmeal options to choose from! From Cinnamon Roll to Caramel Pecan, we have something for everyone.
To make the oatmeal more exciting, simply add your favorite ingredients, like fruits, nuts, or spices. Get creative with your oatmeal recipes and discover new flavor combinations that you and your family will love.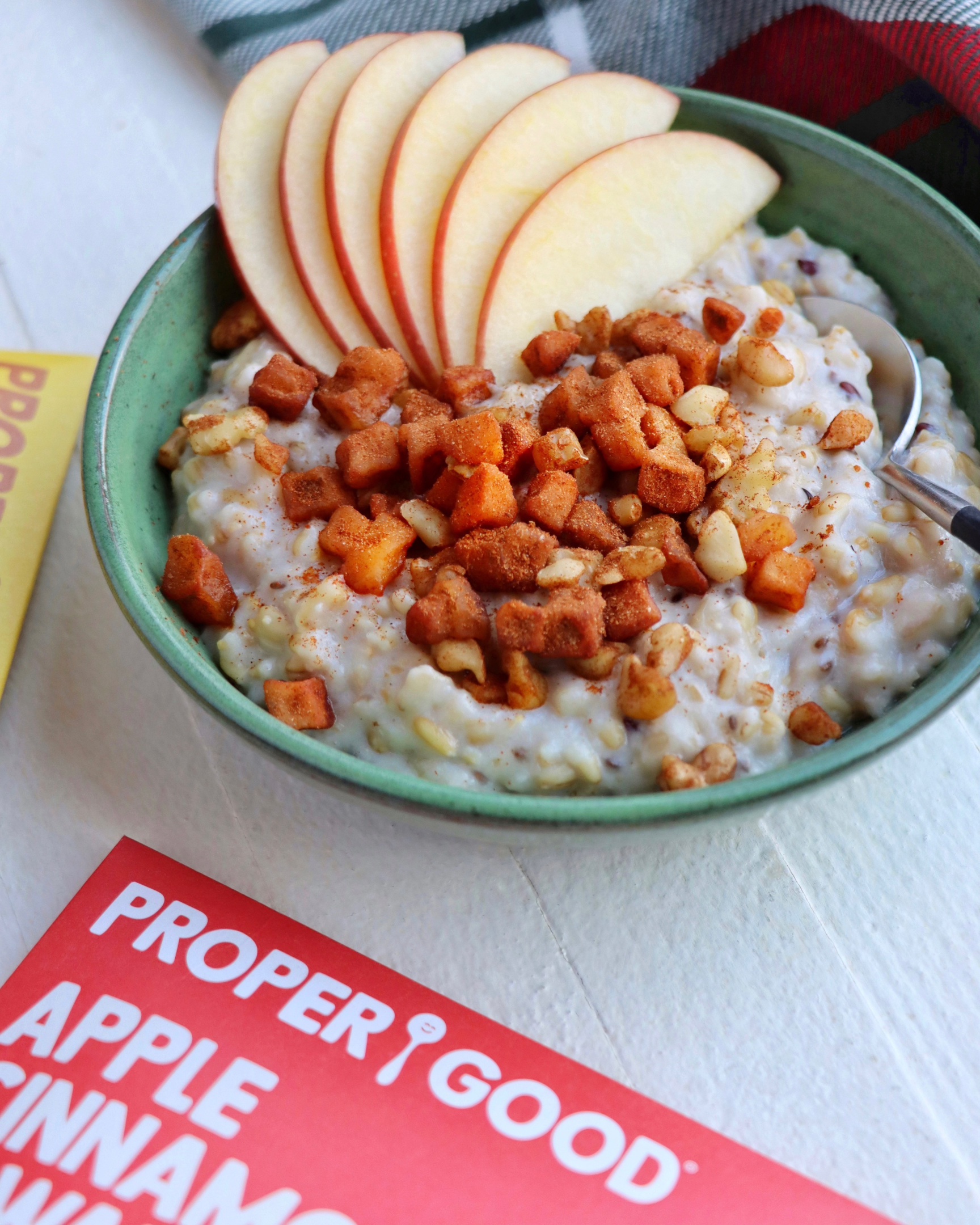 Proper Good Soups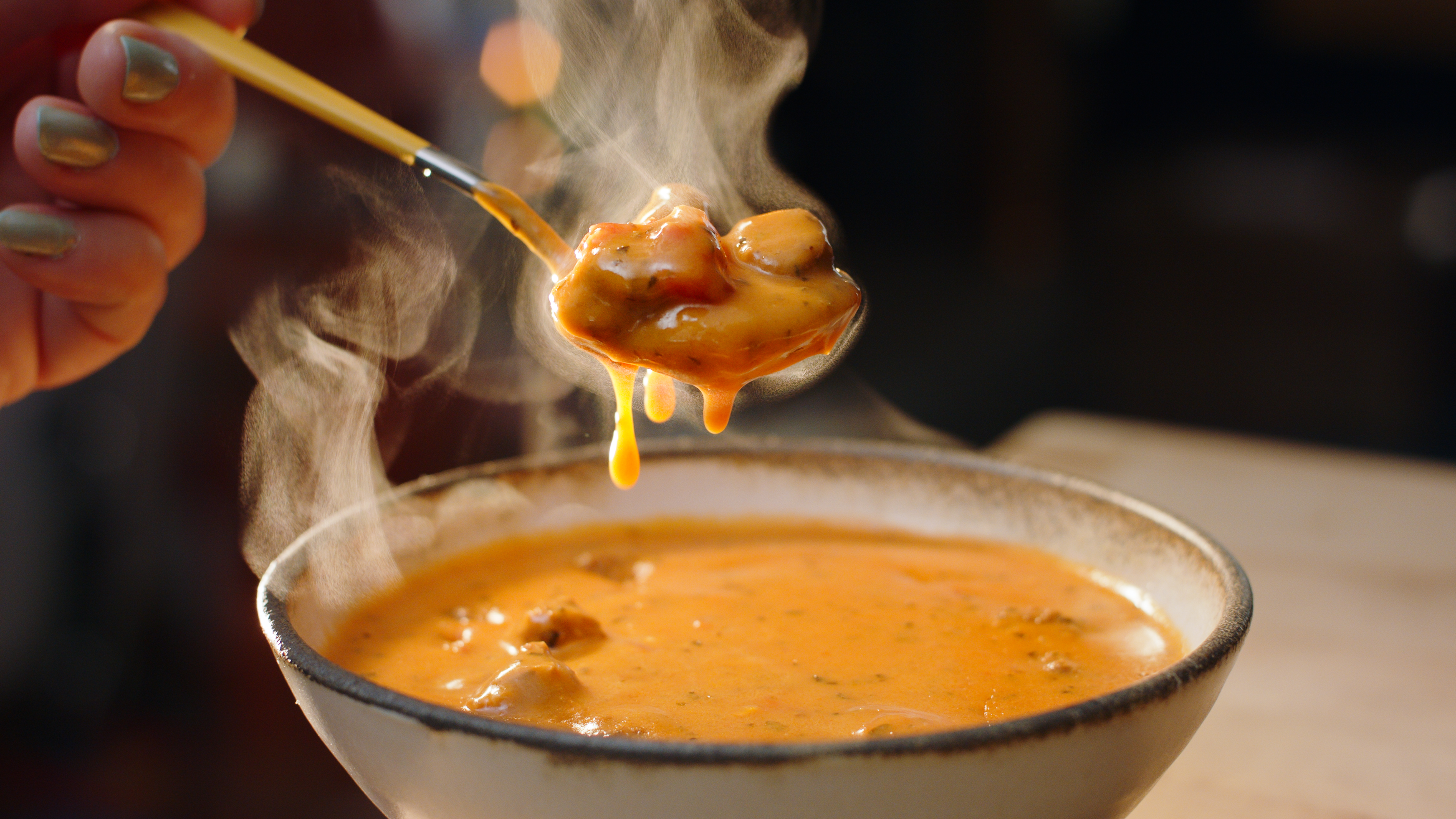 Quick and nutritious soup recipes are perfect for those days when you need a comforting meal without spending hours in the kitchen. By using fresh ingredients, we've created delicious soups that are both filling and nutritious.
Enjoy options like Broccoli Cheddar Soup, Red Pepper Meatball Soup with beef, pork, and oregano, or Butternut Squash Soup for a scrumptious and easy meal that's sure to satisfy your taste buds.
Proper Good Curries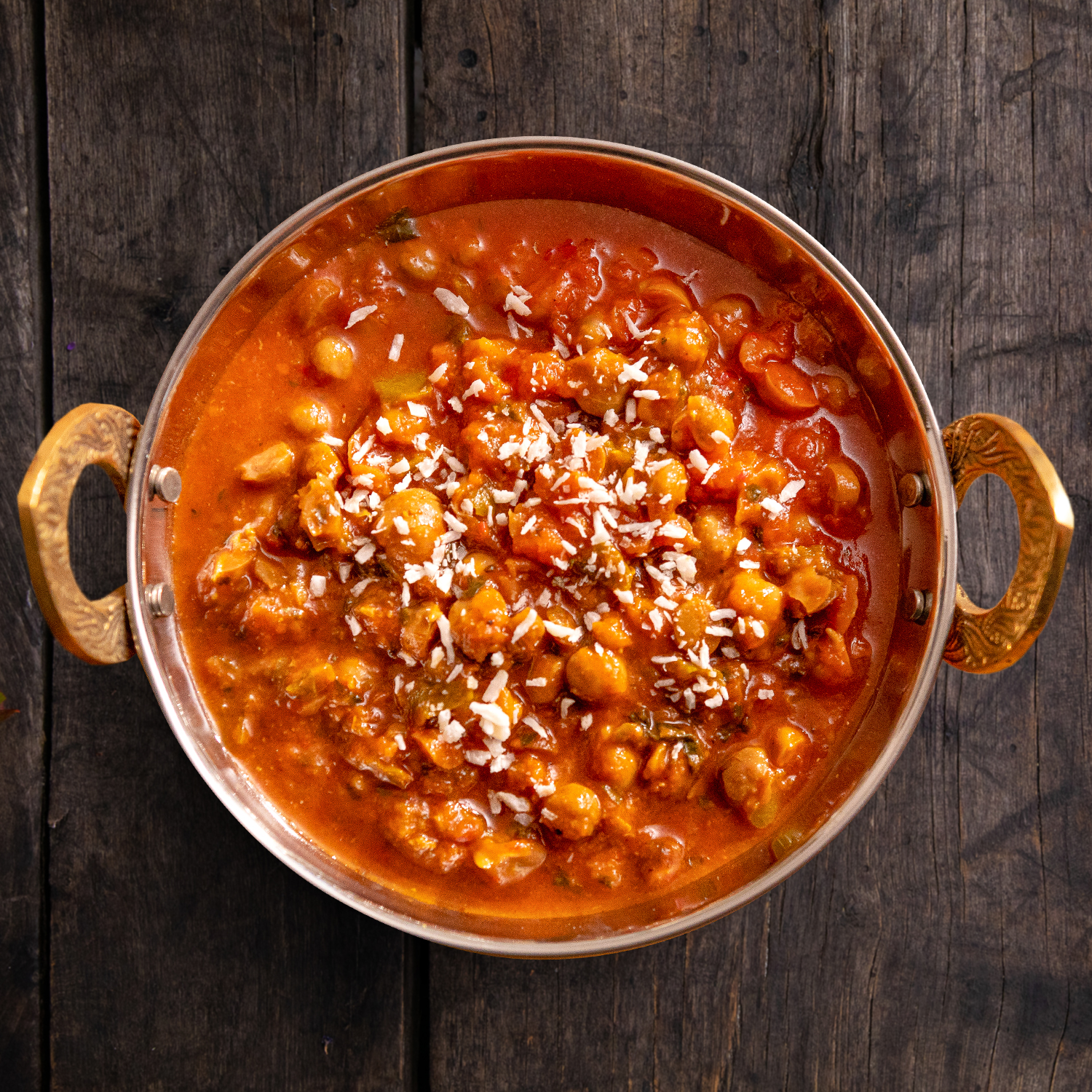 For a flavorful and easy meal, look no further than our Chana Masala or Golden Lentil Dahl.
Our Chana Masala savory dish combines hearty chickpeas with aromatic spices, all simmered to perfection. It's a convenient and healthy option that can be heated up quickly, making it an ideal solution for those busy days when you're short on time but still crave a nourishing, delicious meal. Plus, it's a great way to experience the rich, complex flavors of traditional Indian cuisine right from the comfort of your own home.
Our Golden Lentil Dahl is a delightfully flavorful and easy meal option. It features hearty lentils simmered with aromatic spices, creating a rich and satisfying dish. Experience the authentic flavors of this traditional Indian dish right in the comfort of your own home with Proper Good's Golden Lentil Dahl.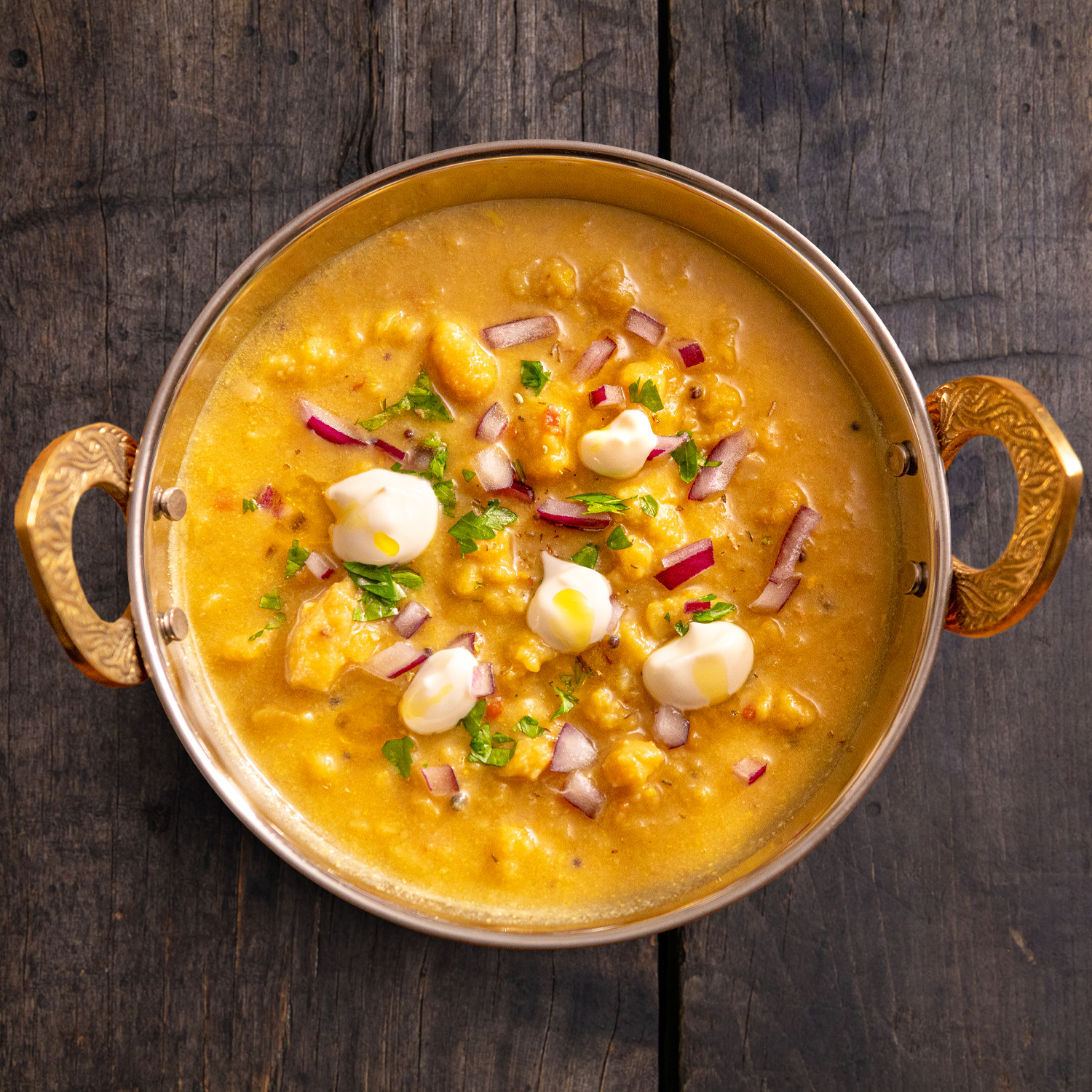 For other recipes, try Indian butter chicken to Thai green curry and Japanese beef curry, these dishes are packed with flavor and can be easily customized to suit your preferences. Try some of these favorite recipes with a savory sauce for a delicious and satisfying meal.
When making curries, be sure to use fresh ingredients and adjust the spices and herbs to your liking. Simmer the curry for a while to allow the flavors to come together, and enjoy a delicious meal that's perfect for busy weeknights.
Proper Good Chili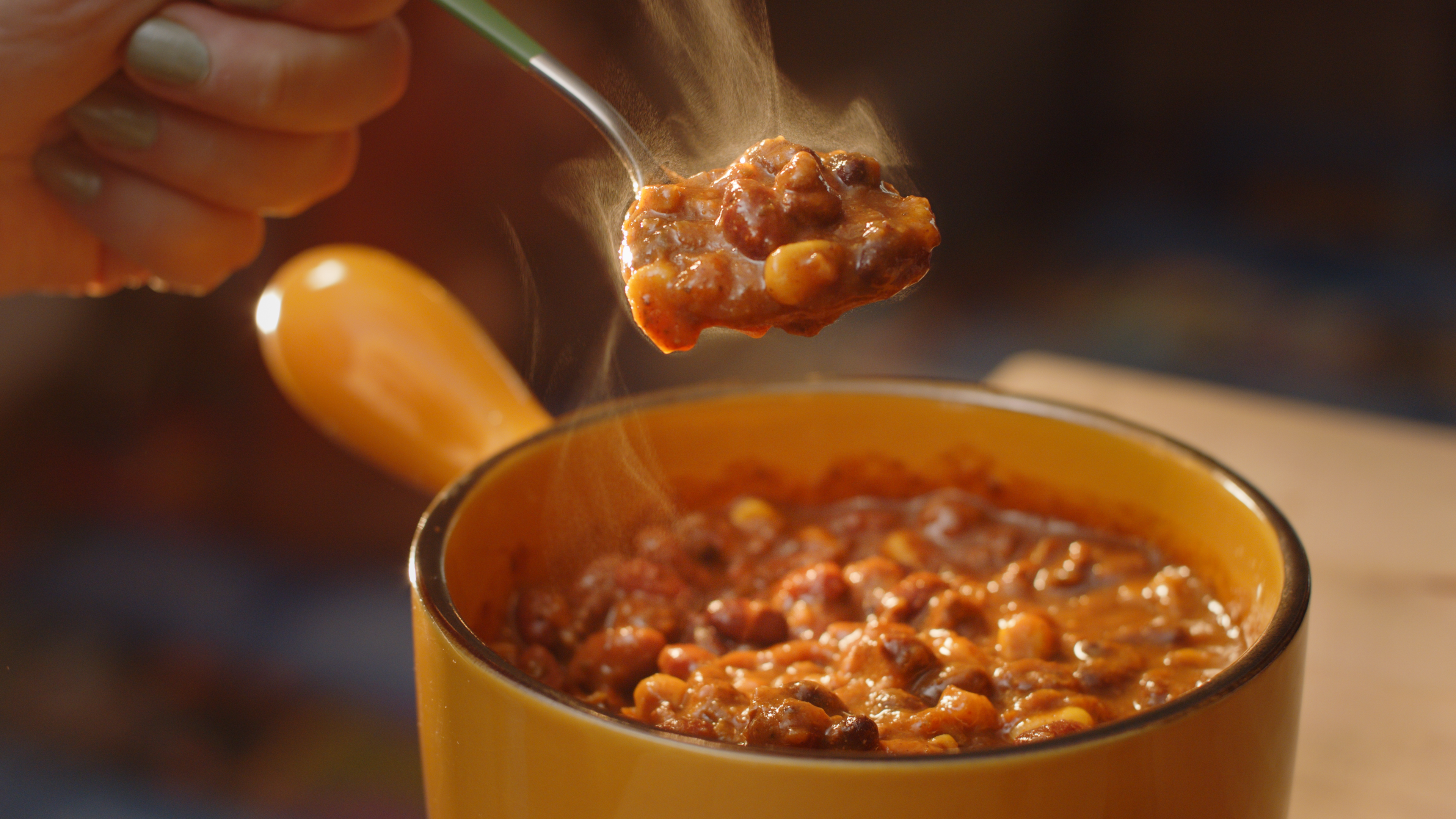 Chili is a hearty and simple dinner option that's perfect for those nights when you need a filling meal without spending hours in the kitchen. Made with beans, tomatoes, and a blend of spices, our Southwest Chili is both delicious and easy to make.
We've perfected our different types of beans, veggies, and kept it plant based by avoiding meat like beef, chicken. If you like spicy, adjust the spices and seasonings to suit your taste preferences.
Enjoy a warm bowl of chili on a busy night for a satisfying and nutritious meal.
Kid-Friendly Quick Meals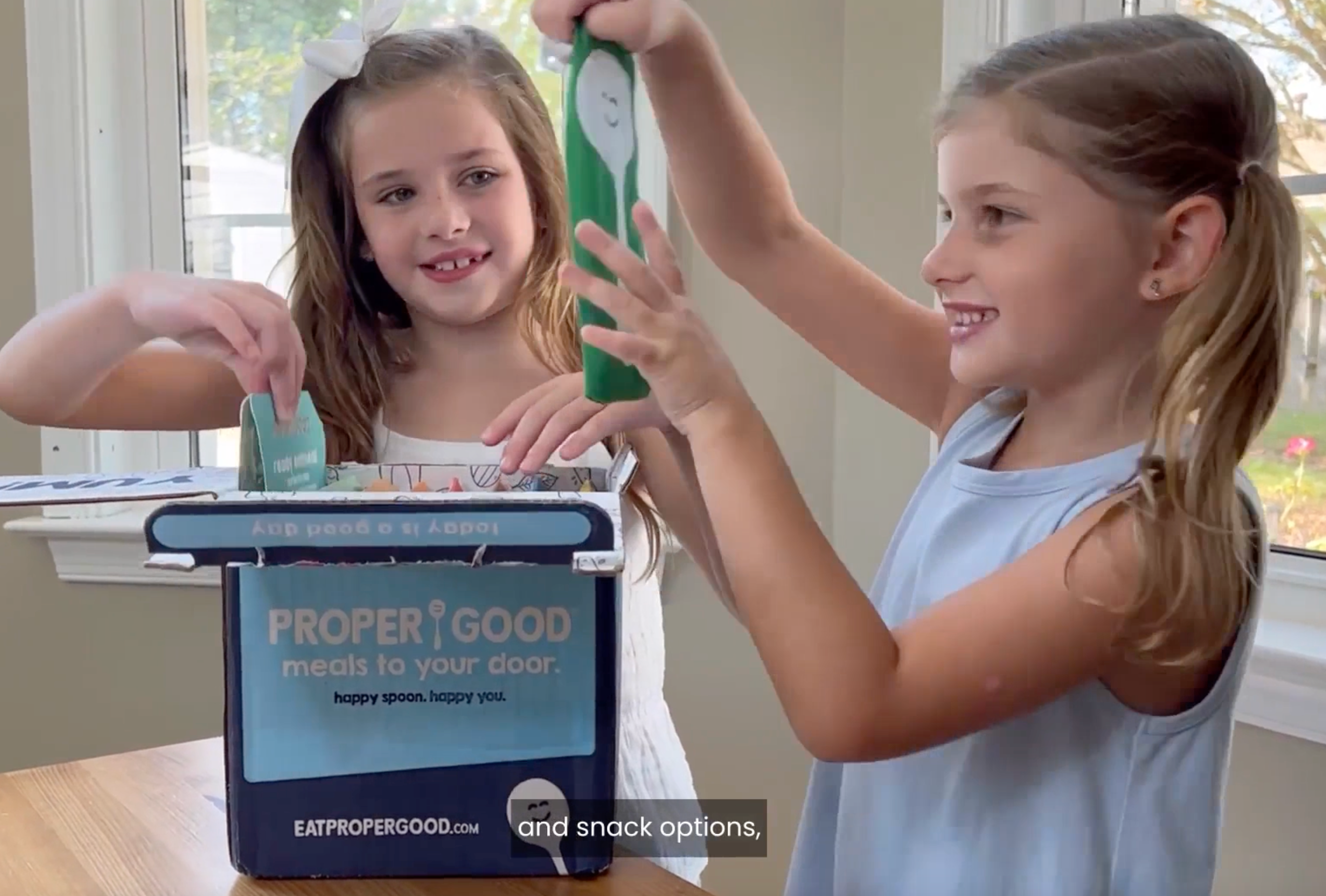 Finding quick, kid-friendly meals can pose a challenge when feeding your little ones. But don't worry – we've got you covered with a variety of delicious options that are sure to please even the pickiest of eaters! Here are some ideas:
Fun pizzas

Oatmeals

Tasty tacos

Simple sandwiches
These recipes are perfect for busy families looking for nutritious and enjoyable meals that can be prepared in a flash.
These recipes are not only quick and easy to prepare, but they also incorporate simple, high-quality ingredients for meals you can be proud to serve your kids. So, whether you're short on time or just looking for some new meal ideas, these kid-friendly quick meals are the perfect solution for keeping everyone happy and well-fed.
Fun and Healthy Pizzas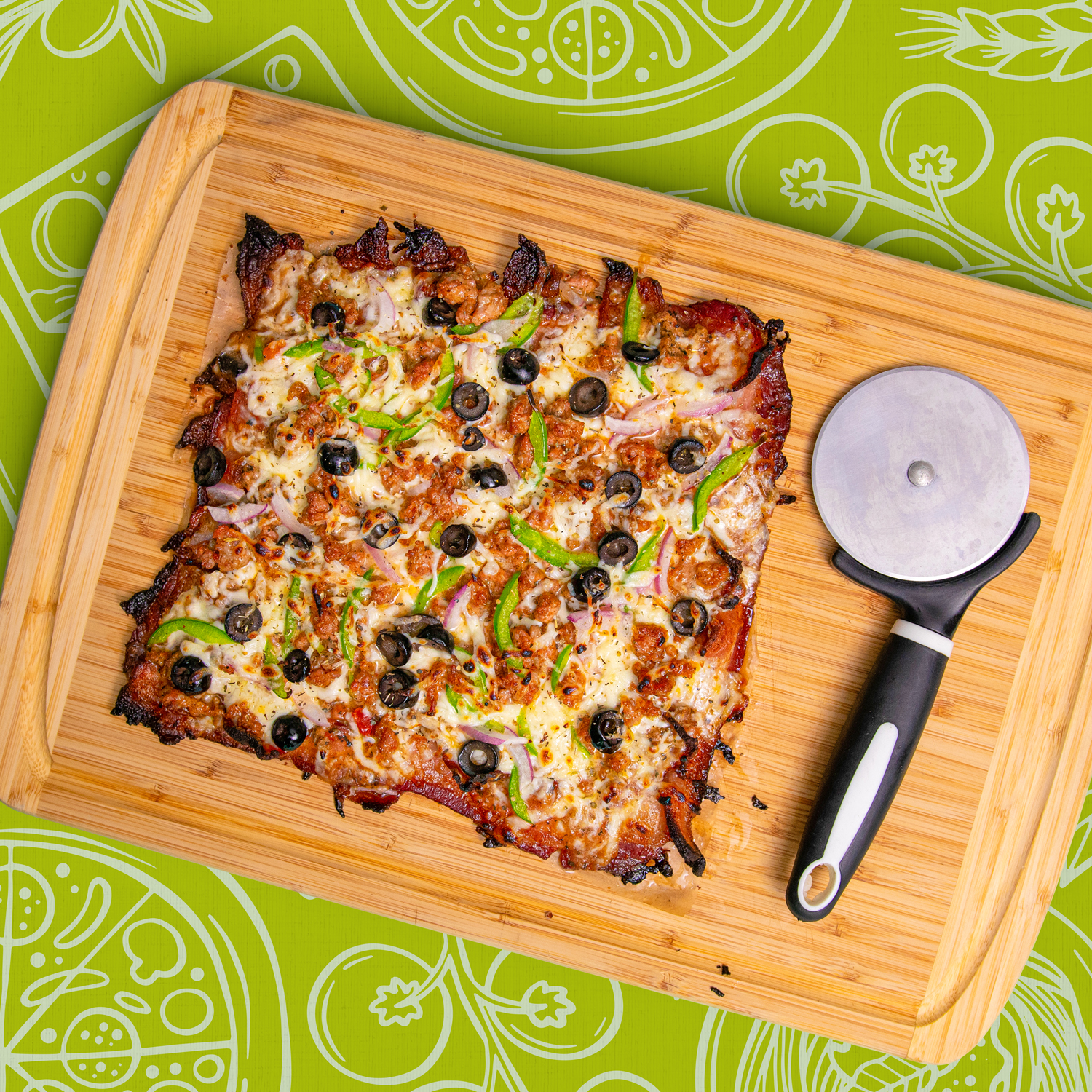 Pizza night can be both fun and healthy with these creative and nutritious pizza recipes. By using whole wheat crust, lean proteins, and lots of veggies, you can create delicious and wholesome pizzas that your kids will love.
Try recipes like Thin Crust Pepperoni and Vegetable Pizza, Veggie Banh Mi Pizza, or Pesto-Tomato-Bacon Pizza with Arugula Topper for a fun and healthy twist on traditional pizza night.
Proper Good Oatmeals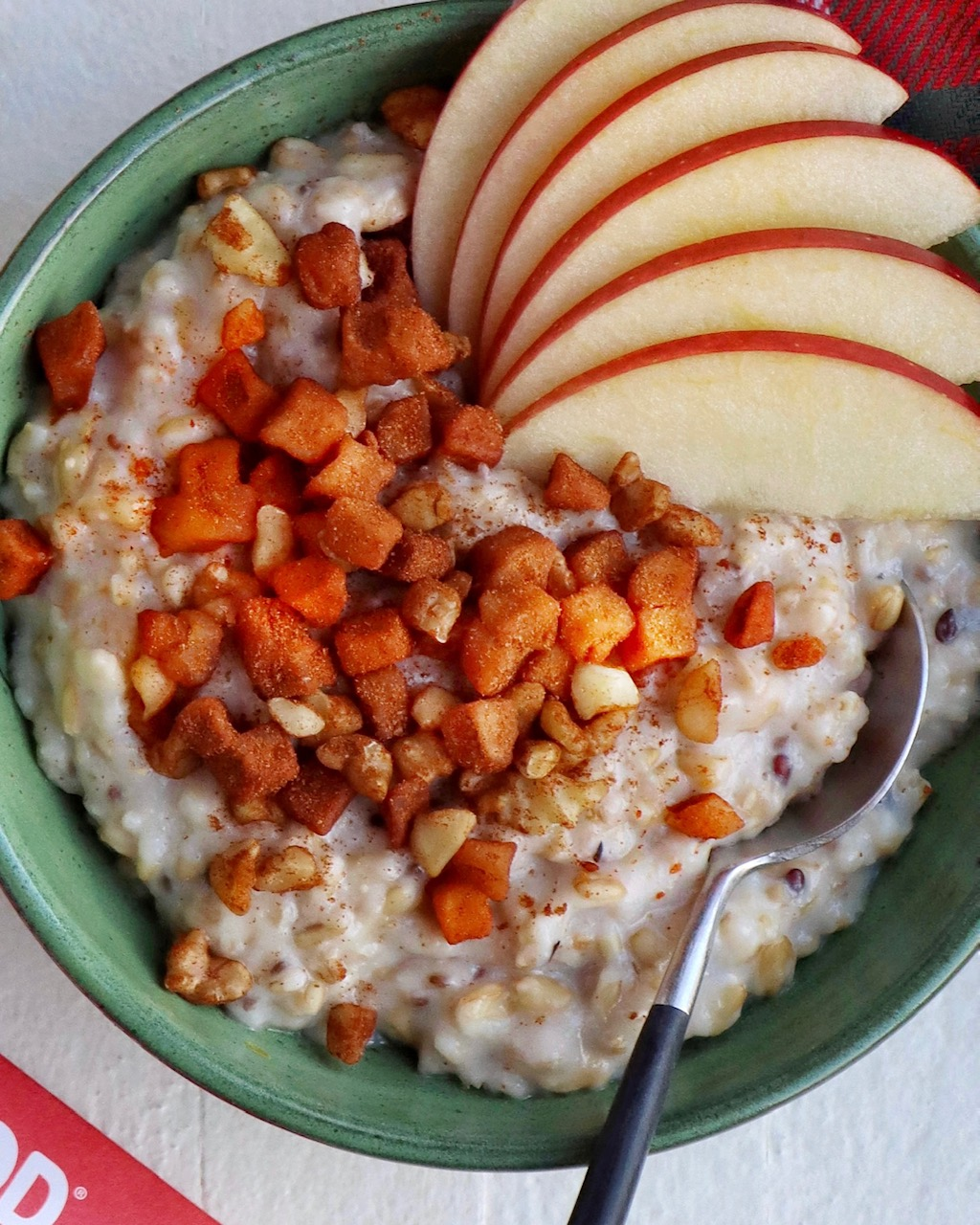 Oatmeal is a great option for a kid-friendly meal that's both quick and nutritious. Proper Good oatmeal options, such as overnight oats or hot oatmeal, are perfect for busy mornings or as a light dinner option.
Customize your oatmeals with fun toppings and mix-ins to create a delicious and wholesome meal that's perfect for kids and adults alike.
Tasty Tacos and Quesadillas
Tacos and quesadillas are a hit with kids and adults alike, making them perfect for a quick and easy meal. Recipes like tacos with beans and cheese or quesadillas with vegetables are not only delicious, but they're also easy to prepare and can be customized to suit individual preferences.
By using fresh ingredients, such as corn tortillas, and simple cooking techniques, you can create tasty tacos and quesadillas that the whole family will enjoy.
Simple Sandwiches and Wraps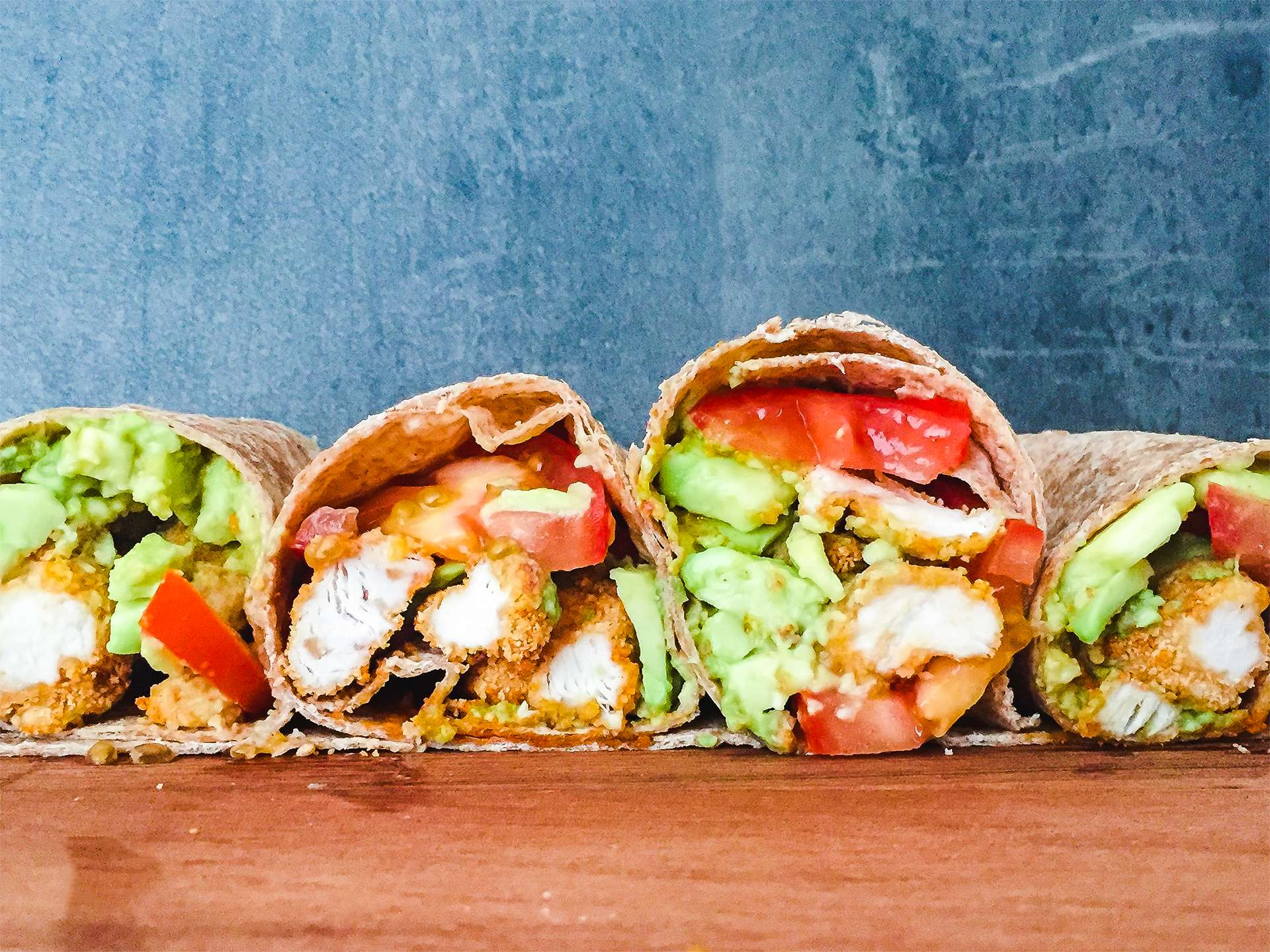 When you need a quick and easy meal that's also kid-friendly, look no further than simple sandwiches and wraps. These versatile options can be made with a variety of fillings, such as peanut butter and jelly, turkey and cheese, or grilled vegetables, and can be easily customized to suit individual tastes.
With minimal prep time and a focus on wholesome ingredients, simple sandwiches and wraps are a perfect solution for busy families looking for a nutritious and enjoyable meal on-the-go.
Desserts in a Flash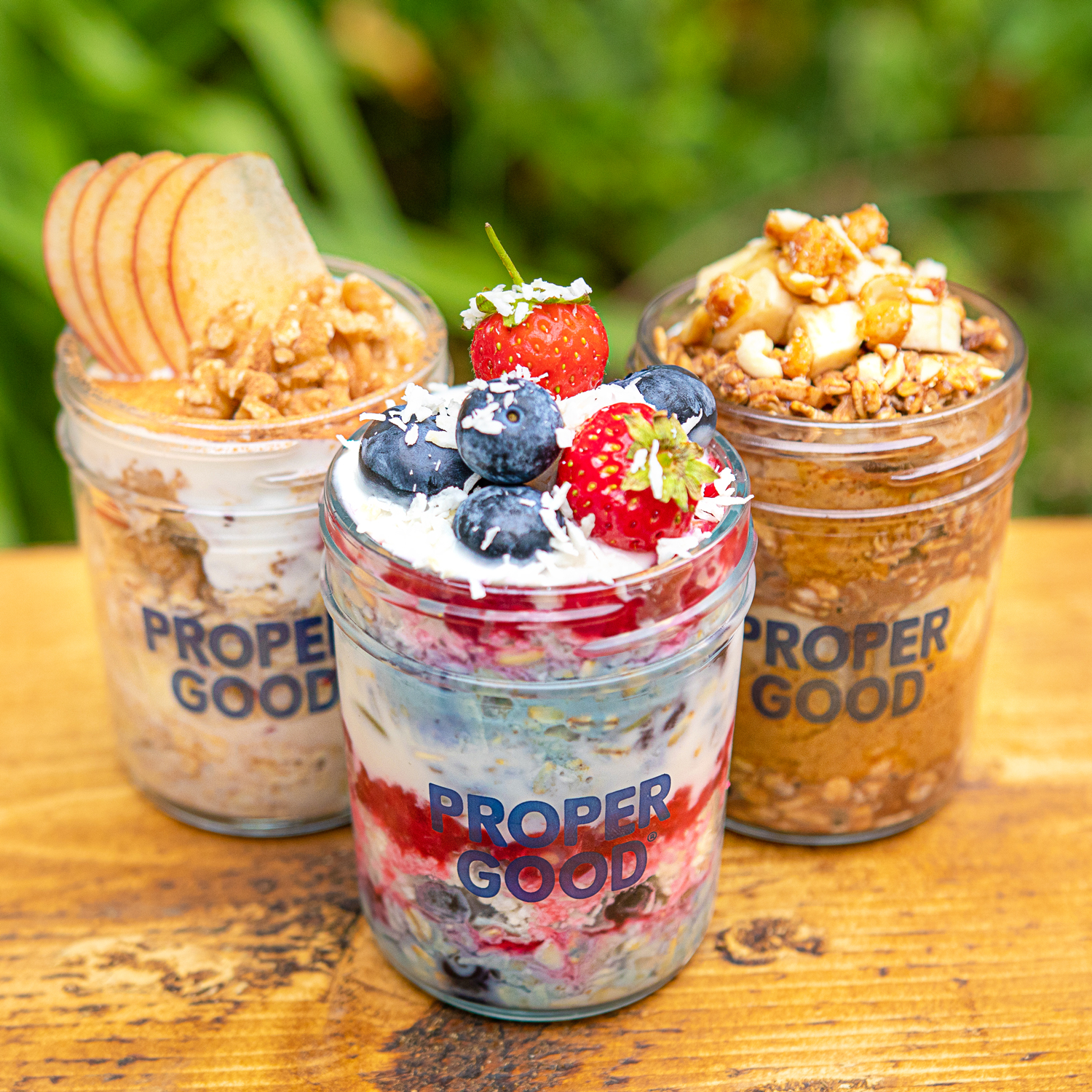 Craving a sweet treat but short on time? Quick desserts are ideal for those moments when you desire something sweet but lack the time or energy for extensive kitchen work.
From fruit-based desserts and chocolate treats to no-bake options, these quick and easy recipes will satisfy your sweet tooth without taking up too much of your time.
Quick Fruit-Based Desserts
Quick fruit-based desserts offer a sweet yet healthy treat option. These recipes are perfect for when you're short on time and looking for a nutritious dessert option. Some tasty ideas include:
Bananas foster

Lemon blueberry cheesecake bars

No-bake peaches & cream pie

Pineapple upside-down cake
With just a few simple ingredients and minimal prep time, these fruit-based desserts are sure to become a go-to favorite for satisfying your sweet cravings.
Speedy Chocolate Treats
These quick chocolate treat recipes are just what you need for a quick chocolate fix. Here are some delicious desserts that can be prepared in no time.
Molten chocolate cakes

Fudgy brownies

Chocolate mousse

Pudding cakes
By using simple ingredients and easy cooking techniques, you can create mouthwatering chocolate treats that are perfect for satisfying your sweet tooth when you're short on time.
No-Bake Dessert Options
No-bake dessert options provide a fuss-free solution when you're in search of a sweet treat. These recipes require minimal prep time and no oven, making them ideal for busy days or when you're short on energy.
Some delicious no-bake dessert options include:
Eclair cake

Ambrosia salad

Oreo pie

Creamsicles
By using fresh ingredients and simple techniques, you can whip up these delightful desserts in a flash, making them perfect for satisfying your sweet cravings without the hassle of baking. Just add a big dollop of your favorite topping, like sour cream, to enhance the flavor.
Summary
In conclusion, there's no need to sacrifice flavor or nutrition when you're short on time. By incorporating quick and easy recipes, nutrient-dense meals, and time-saving cooking techniques into your routine, you can enjoy delicious and satisfying meals even on the busiest of nights. From quick pasta dishes and flavorful stir-fries to simple sandwiches and no-bake desserts, these meal ideas are perfect for keeping you and your family well-fed and happy. So go ahead and try these recipes and techniques for yourself, and discover just how easy it can be to create mouthwatering meals in a flash!
Frequently Asked Questions
What's something quick to eat for dinner?
Why not whip up some delicious Fajita Parchment-Baked Chicken, Veggie Garlic Noodles, Taco Soup, Chicken & Veggie Stir-Fry, Easy Butter Chicken, Easy Chicken Alfredo Penne, or Instant Pot Veggie-Packed Mac 'n' Cheese? Cheese for dinner tonight - all within 30 minutes!
How to make something to eat in 5 minutes?
Enjoy a delicious meal in 5 minutes or less with recipes like Storecupboard pasta salad, Pan-fried camembert sandwich, Ultimate French omelette, Chicken wrap with sticky sweet potato, Banana Chocolate French Toast In A Mug, Egg Roll Mozzarella Egg Rolls Sticks, Microwave Cheesecake, Chicken Quesadilla and Mac 'N' Cheese.
How can I make nutrient-dense meals more exciting?
Be adventurous and make mealtime fun by trying out different protein-packed salads, veggie-loaded soups, and wholesome grain bowls - you'll be amazed at the flavor combinations!
What are some time-saving cooking techniques I can use in the kitchen?
Make use of shortcuts like rotisserie chicken, ready-made meals, and repurposing leftovers to quickly prepare meals and minimize kitchen time.
What are some kid-friendly quick meal ideas?
Why not try some fun pizzas, oatmeals, tacos, or sandwiches for quick and kid-friendly meals?