Quick and Nutritious Nurse Lunch Ideas for Busy Professionals
As a registered nurse, long shifts and busy schedules can make it challenging to choose foods to maintain a better for you diet. However, nourishing and smart meal planning is crucial for keeping energy levels up and ensuring optimal performance throughout the day. So, how can we make healthy eating easier for busy professionals like you? We've created a list of nurse lunch ideas for healthcare workers.
Short Summary
Quick and nutritious lunch ideas for busy nurses, including protein-packed salads, wholesome wraps & versatile grain bowls.

Meal prepping techniques to save time & energy levels during long shifts plus better ready meals made easier with the right tools.

Bring snacks such as trail mix, hard boiled eggs, leftovers & hydration tips combined with mindful eating and relaxation breaks!
Quick and Nutritious Lunch Options for Nurses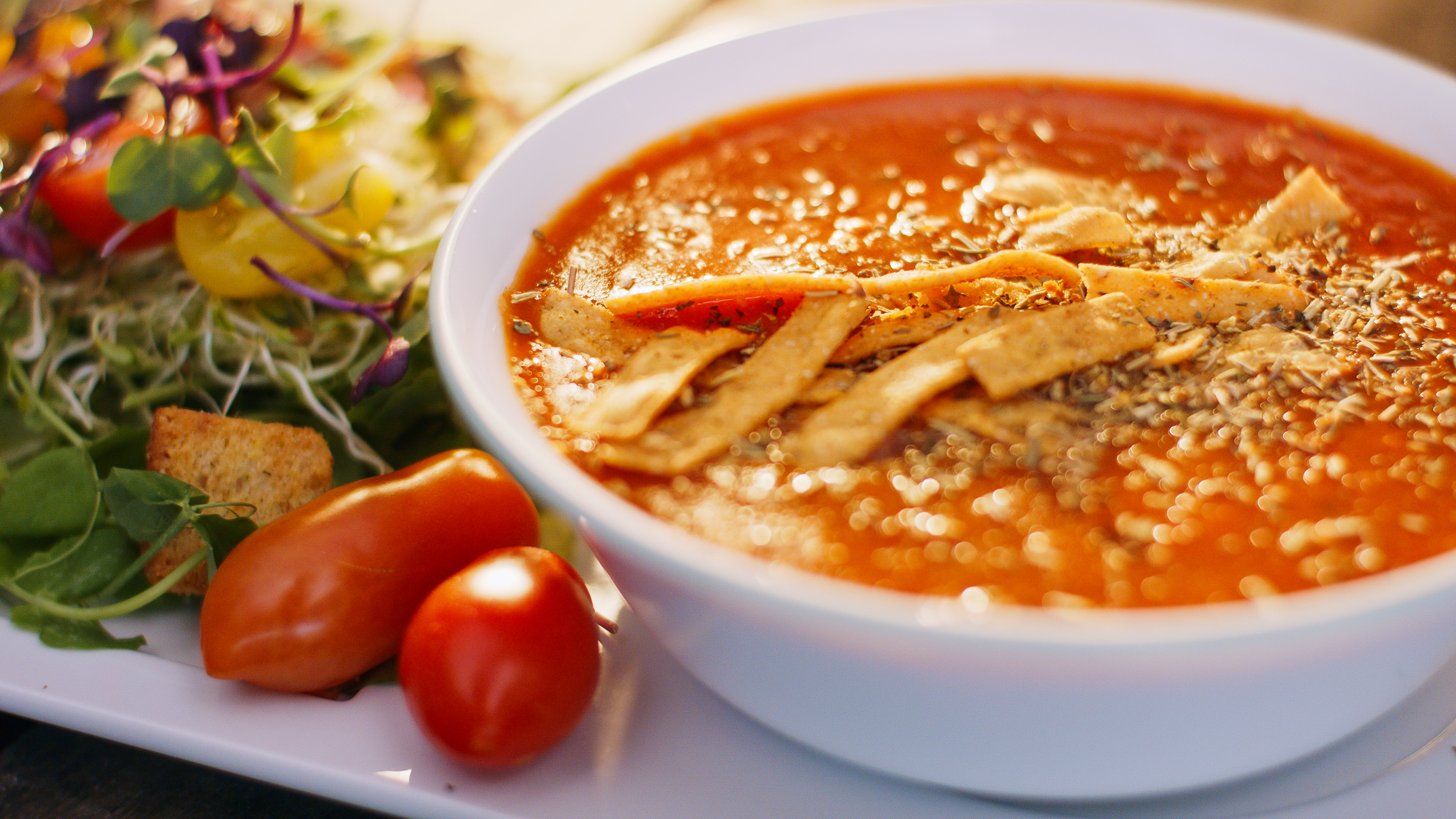 We know a nutritious lunch is essential for maintaining physical and mental energy during long shifts. But with limited time for meal prep, we need convenient and health focused options for nurses that don't compromise on quality. A lunch bag filled with the right choices can make all the difference in a break room.
Thankfully, there's a variety of quick and nutritious lunches that can keep us fueled and focused.
Protein-Packed Salads
One great option for a nutritious and satisfying lunch is a protein-packed salad. Combining a mix of greens, vegetables, and protein sources like a side of Proper Good's Creamy Chicken Soup, Meatball Minestrone Soup or Southwest Chili.
A salad paired with one of our delicious, super healthy, low fat meal options can provide the energy to power through the day. And with such a wide range of choices, there's no shortage of creative combinations to keep our taste buds happy.
Nuts, seeds, dried fruit, cheese, and avocado can also be added to give the salad an extra protein boost. With so many possible ingredients, it's easy to tailor protein-packed salads to your dietary preferences and nutritional needs, ensuring that you stay energized and focused during meal breaks.
Meal Prep Ideas: Wholesome Wraps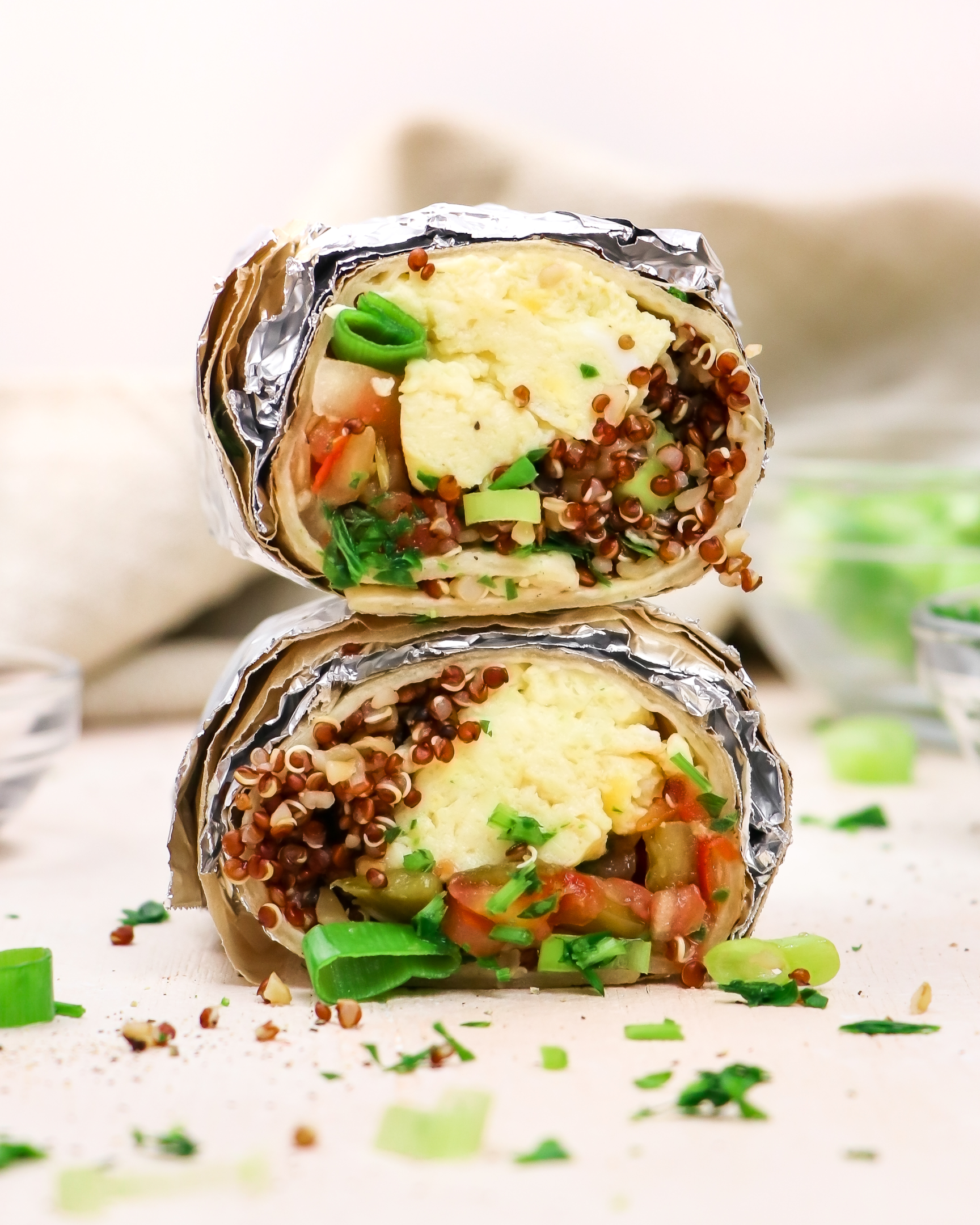 Wholesome wraps are another fantastic lunch option that's both satisfying and portable. Using flour tortillas, lean meats, and plenty of vegetables, you can create delicious and nutritious wraps that will keep you full and focused.
The options are endless - from sliced tomato, cucumber, red onion, and julienned carrot, to avocado, hummus, and grilled chicken or turkey. These healthy ingredients, combined with whole grains like Proper Good's Brown Rice & Quinoa Blend and preservative-free lunch meat, create a perfect meal that's easy to take on the go.
Meal Prep Ideas: Versatile Grain Bowls
Grain bowls are an excellent way to get a healthy meal quickly while offering versatility in ingredients. By switching up the grains, proteins, and veggies, you can enjoy a variety of flavors and textures in your lunches.
Brussel sprouts, pasta, oatmeal, black beans, ground turkey, and cottage cheese are all wonderful options to add veggies to for a protein packed bowl.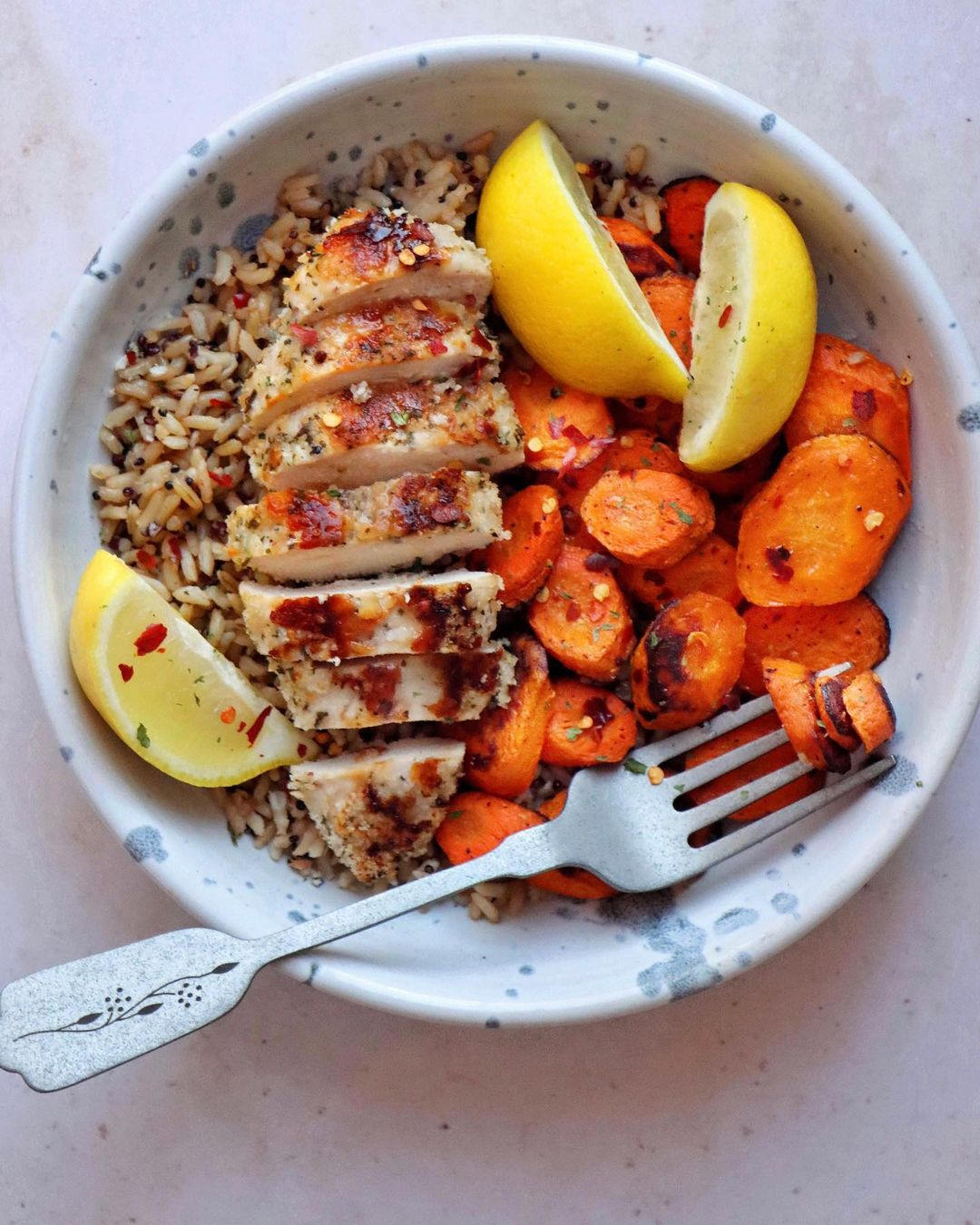 For the grain base, you can choose from options like Proper Good's Brown Rice & Quinoa Blend, brown rice, or bulgur. Beans, tofu, and tempeh are great sources of protein, while kale, spinach, and bell peppers provide essential nutrients.
If brown rice isn't your thing, Proper Good has a Basmati Rice packed with 7g of protein! With so many combinations available, you can keep your meals interesting and your body well-nourished.
Time-Saving Meal Prepping Techniques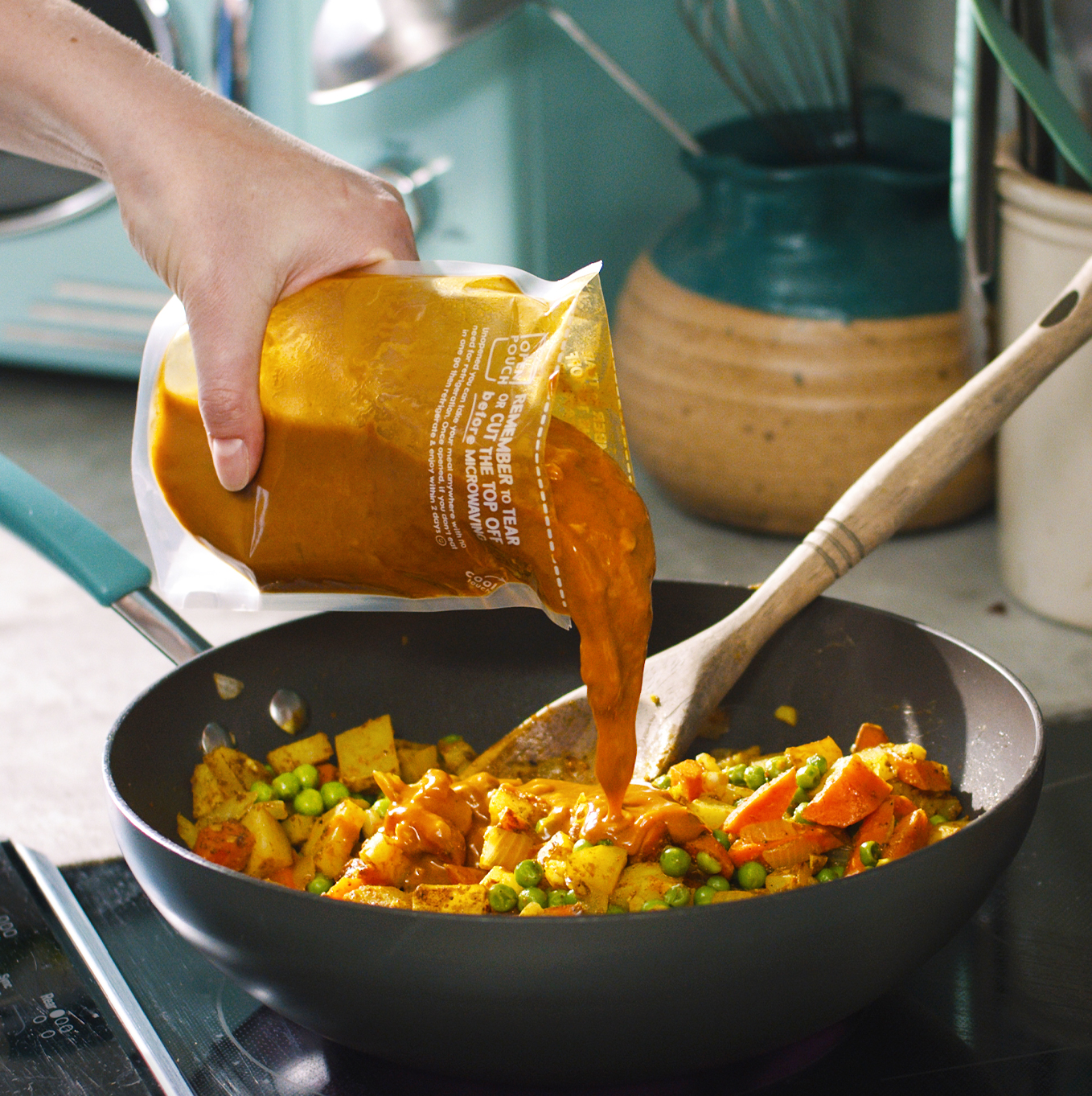 To ensure that you always have a healthy lunch available, you can turn to time-saving meal prepping techniques. Meal prepping not only helps save time, but it also allows you to create nutritious meals that support your mental focus during long work days and can even provide dinner options, too!
A good food storage containers and a lunch box will be essential if you're going to meal prep. With the right tools and appliances, such as a slow cooker and food processor, you can prepare large batches of better ready meals that keep you satisfied throughout the week.
Be prepared by taking the time to plan out your meals ahead of time.
Better Ready Meals
Creating healthier versions of ready meals is an excellent way to save time and maintain a healthy diet. By preparing and portioning homemade dishes in advance, you can have grab-and-go meals that are both delicious and nutritious.
These are perfect examples of healthy meal prep ideas, making them great options for those seeking healthy food.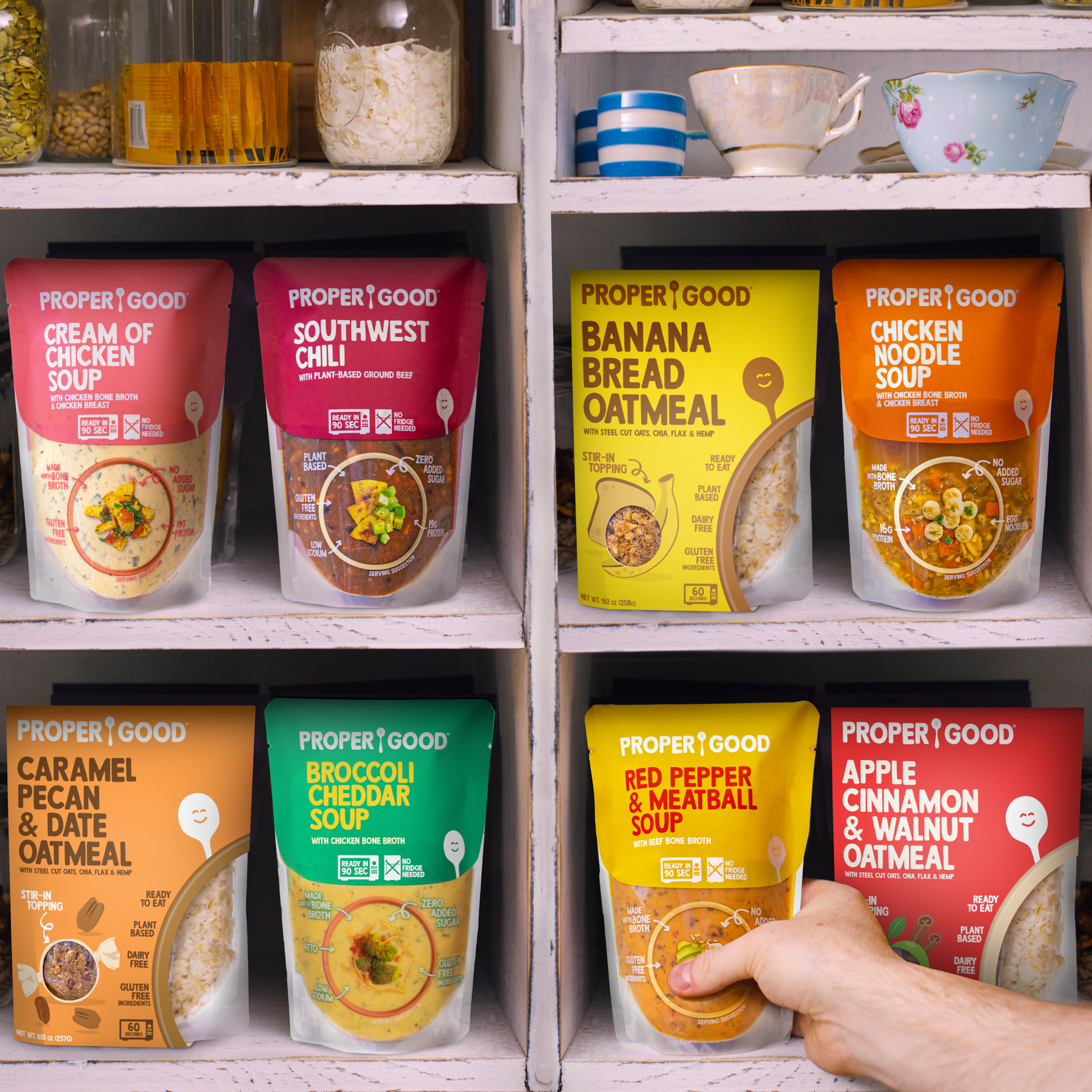 With Proper Good, our meals have a long shelf life and you can eat them right out of the pouch! All you need is a microwave and 90 seconds later you'll be enjoying delicious food from your favorite recipes. You can eat out of the pouch or a bowl can be used to enjoy your meal.
There is no fridge needed with Proper Good meals making them perfect for storing at work. You can even keep a few in your locker so even if you forget lunch you have a delicious ready meal on hand. Save money and stress by choosing better ready meals!
Meal Prep Ideas: Overnight Oats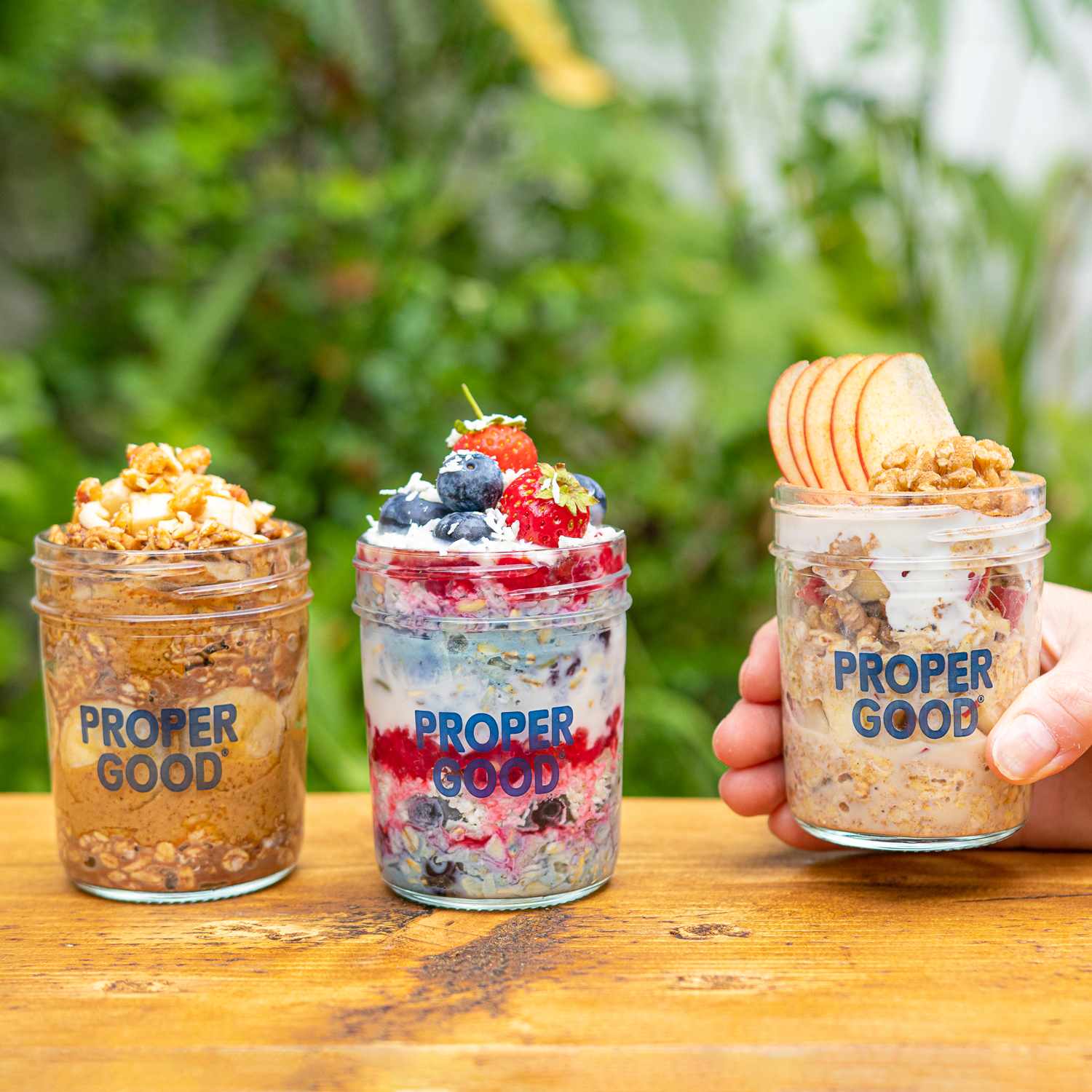 Proper Good Overnight oats are a fantastic option for a nutritious and customizable breakfast or snack that can be prepared the night before. Packed with fiber, protein, and vital nutrients, Proper Good overnight oats offer a healthy and convenient meal option for busy nurses.
To make our overnight oats, simply choose your favorite flavor, pour them into our Proper Good Jar, add milk (dairy or plant-based), shake it up, and store it in the fridge for 4 hours or overnight.
If you'd like to prepare other ingredients, chia seeds with optional flavorings like peanut butter, jelly, fresh fruit, nuts, banana slices, cinnamon, and chocolate chips (if you have a sweet tooth) are all great choices.
Experimenting with different ingredients allows you to enjoy a variety of flavors and textures in our foods throughout the week that cater to our personal preferences.
Healthy Meal Prep Ideas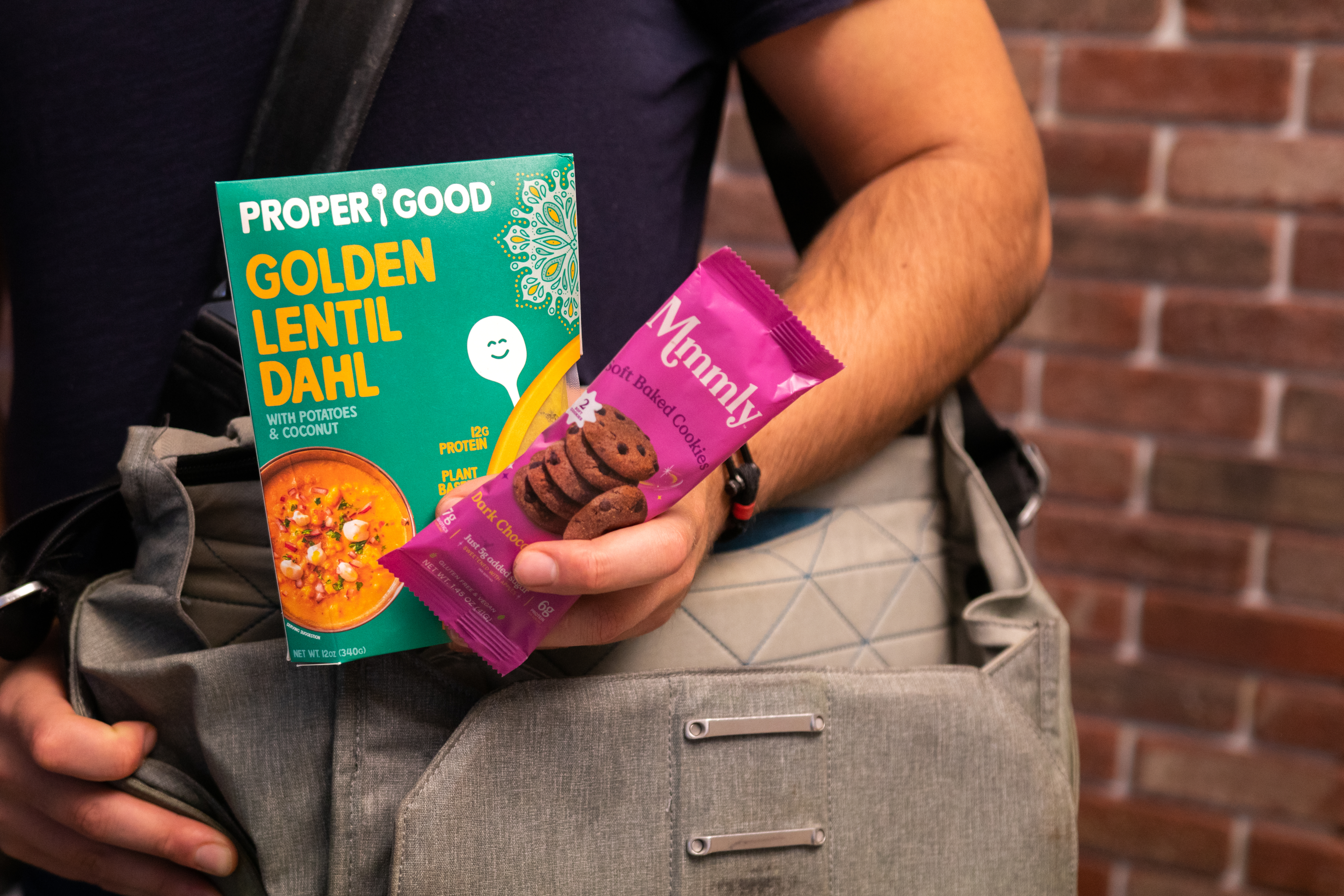 To maintain energy throughout the day, it's essential to have healthy snacks on hand. By planning ahead and selecting smart snacking options, we can avoid the pitfalls of unhealthy vending machine choices and keep your health in mind and energy stable during your shift.
Protein-rich snacks like hard-boiled eggs are crucial for maintaining blood sugar levels and providing energy during a nurse shift. Simple to make, easy to pack and a convenient and nutritious snack option for busy nurses.
To make, follow these steps:
Bring a pot of water to boil

Place your desired amount of eggs in the boiling water

Lower the heat and let the eggs simmer for 10-12 minutes.

After the cooking time is up, remove the eggs from the pot and place them in an ice bath to cool.
Hard-boiled eggs are a protein-packed snack that can help you stay energized and focused throughout your shifts.
Snacking can be a great way to get the nutrients you need to stay energized and focused, especially when eating healthy options.
Meal Prep Ideas: Trail Mix with Healthy Fats
Trail mix is an excellent snack option that provides a quick and nutritious health and energy boost. To prepare a big batch, try combining nuts, seeds, and dried fruits for a packed with protein, healthy fats, and fiber.
Customizing your trail mix with different ingredients allows you to create a snack that suits your health and taste buds, while also providing essential nutrients for sustained energy. Here are some ideas for customizing to meal prep your trail mix:
Fruit: dried cranberries, raisins, dried cherries, dried apricots

Nuts: almonds, cashews, peanuts, walnuts

Seeds: pumpkin seeds, sunflower seeds

Spices: cinnamon, nutmeg, ginger
By storing your mix in an airtight container in a cool, dry place, it can stay fresh for up to two weeks.
Mindful Eating
To maximize the benefits of your lunch breaks, you can incorporate mindfulness when you eat, and plan in short walks, and relaxation techniques.
These practices can help you recharge and stay focused throughout the remainder of your shifts. Taking a few moments to pause and be mindful of your food can help you to savor the flavors.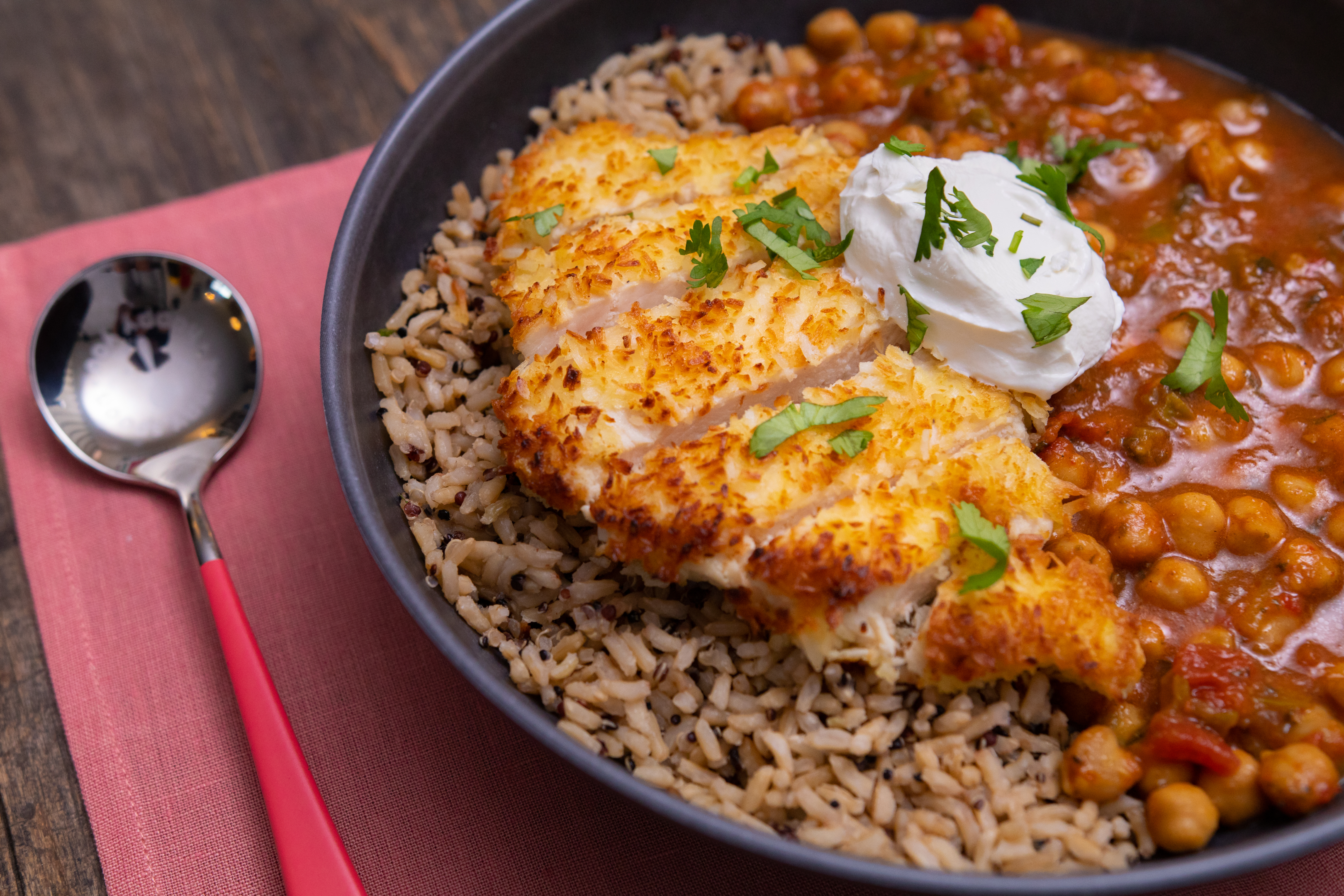 To eat mindfully is a practice that helps you fully enjoy your meal and promotes better digestion and overall well-being. You can take the time to eat, without distractions, and focus on being aware of your hunger and fullness levels, we can experience the benefits of mindful of this practice during your meal breaks.
Practicing mindfulness when you eat not only enhances your enjoyment of food, but it can also reduce stress and improve your overall health. By incorporating this practice into your meal breaks, you can maintain your focus and energy levels for the rest of the day.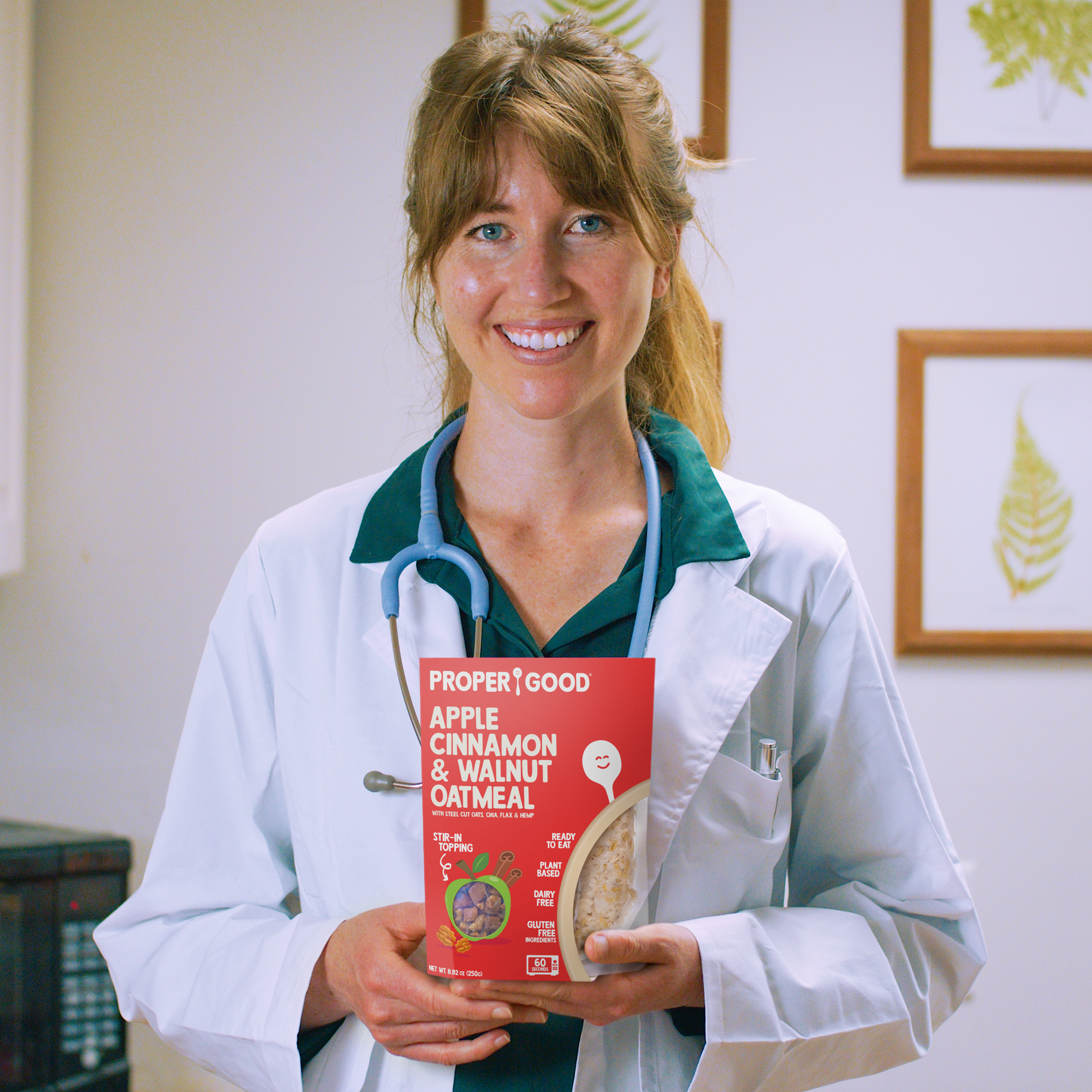 Short Walks
Taking short walks during your meal breaks can provide a much-needed energy boost, improve your mood, and maintain overall health. These walks increase blood flow and oxygen levels, promoting physical and mental well-being during a nurse shift.
Incorporating short walks into your meal breaks can have several benefits, including:
Reducing stress and anxiety

Positively impacting your mood and health

Improving overall well-being By taking the time to engage in this simple activity, you can support your physical and mental health throughout the workday.
Summary
In conclusion, by prioritizing nutritious lunches, time-saving meal prep techniques, smart snacking strategies, and making the most of your lunch breaks, you can maintain your energy levels and overall well-being during long nursing shifts.
Buying ready made meals that are shelf stable and easier to enjoy at work, you have lots of meal options to keep you happy and energized on the clock - stop craving snacks, and feel full and satisfied on shift!
Implementing these tips can help you stay focused, energized, and ready to provide the best care possible to your patients.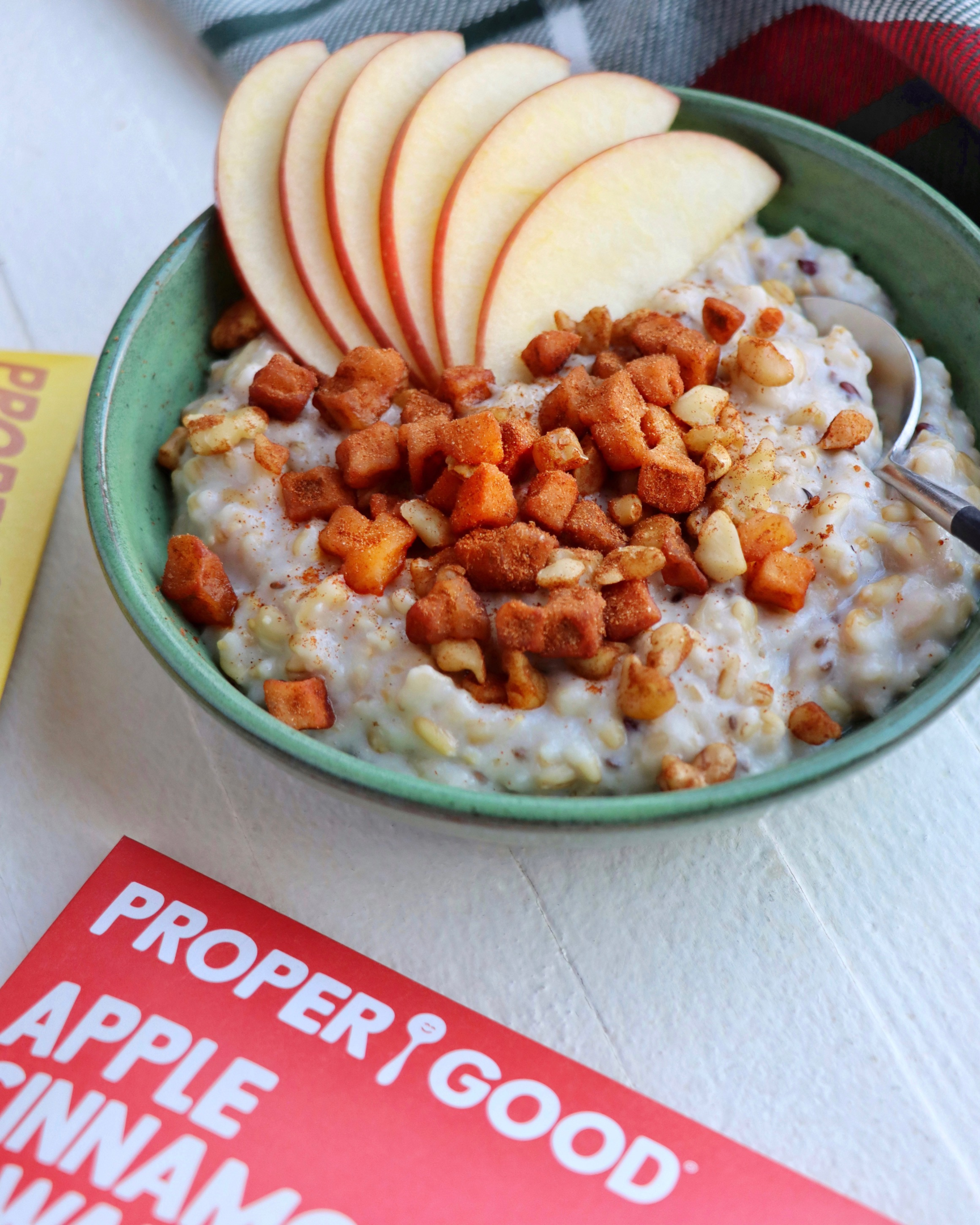 Frequently Asked Questions
What should a nurse pack for lunch?
Meal prep your own lunch for a 12-hour shift with easy and healthy food options like pistachio and dill chicken salad, tuna avocado lettuce wraps with cauliflower rice, succotash salad on whole wheat bread, chicken Caesar salad, and easy Southwest Chili.
For a nurse, these meals are easy to make ahead of time and can be stored in the refrigerator or freezer for up to a week. They're packed with protein, healthy fats, and fiber to keep you full and energized throughout your shift.
Plus, is food is both delicious and satisfying and can be used as a leftover for dinner! Making your own lunch is a great idea.
What is a good food to bring nurses?
Skip the vending machine, eat better! Healthy snacks like trail mix, granola bars, nuts, fresh fruit, and dark chocolate make great options for nurses on the go!
These snacks are convenient, nutritious, and provide a much-needed energy boost during meal breaks. They can help to stave off cravings for unhealthy snacks.
How do I meal prep for night shift for nurses?
Meal prep for night shift is easy: plan ahead and double recipes over your day off, making soups or casseroles with whole-grain pasta and vegetables.
Fruits and vegetables in season are both delicious and longer lasting.
Health focused snack options for nurses include nuts, spinach, veggies, and plenty of water.
Proper Good's Oatmeals are a top choice for night shift meals.
What is mindful eating and how can it improve our lunch breaks?
Eating mindfully is being present while enjoying your meal, which can promote better digestion and reduce stress for a more enjoyable lunch break.
It involves being mindful of the food you eat, the environment you eat in, and the emotions you experience while you eat. You can use mindful when you eat to become more aware of your body's needs and to make healthier choices.