Delicious Keto Tomato Soup Recipe - Low Carb & Ready in 15 Minutes!
Do you love creamy tomato soup but struggle to find a satisfying keto-friendly version that doesn't compromise on taste or texture? Look no further! We have the perfect keto tomato soup recipe for you, complete with tips on selecting the best tomatoes, enhancing flavors, and achieving that creamy consistency without the carbs. After all, who doesn't love tomato soup?
Plus, we'll introduce you to Proper Good's Tomato Basil Soup—a delicious and convenient option for those busy weeknights. So grab a spoon, and let's dive into the world of low carb tomato soups!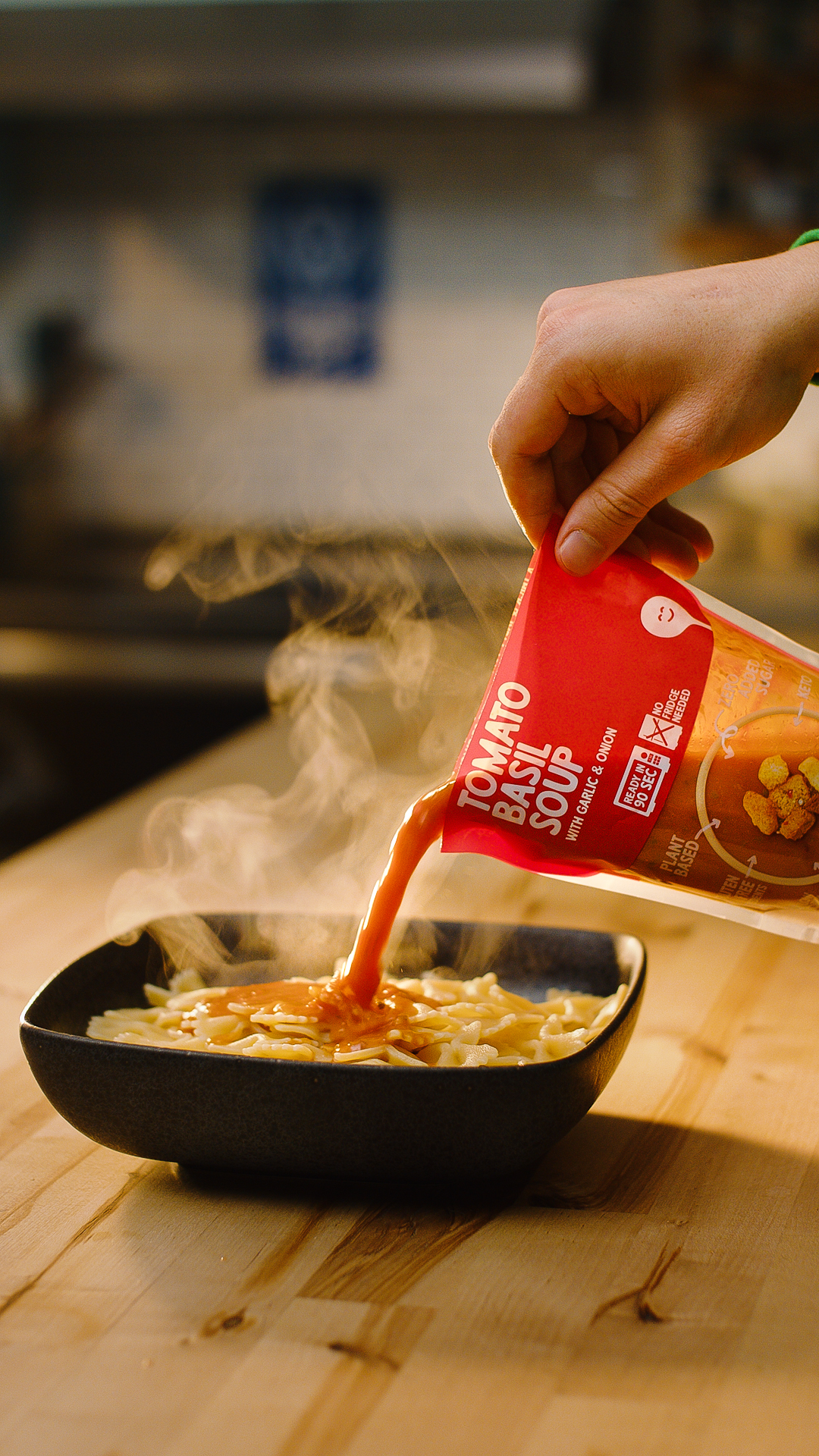 Key Takeaways
Delicious Keto Tomato Soup Recipe - Low Carb & Ready in 15 Minutes!

Proper Good's Tomato Basil Soup is an easy, healthy and convenient solution for busy nights.

Try out some of these delicious keto soup recipes to keep your low carb diet interesting and flavorful!
The Perfect Keto Tomato Soup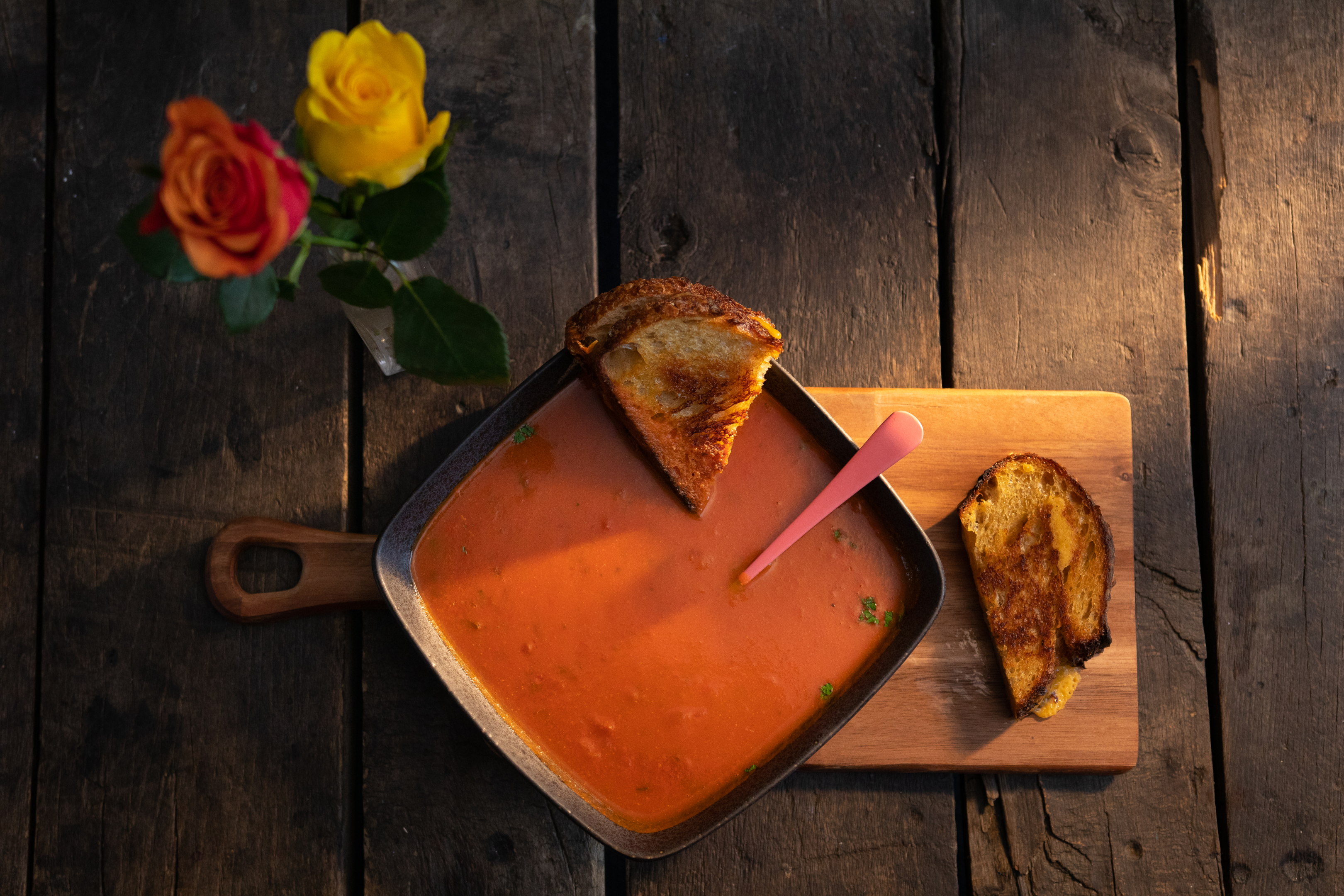 There's nothing quite like the comforting warmth of a bowl of homemade tomato soup. But for those on a keto diet, the traditional recipe can be laden with carbs. Fear not! Our keto tomato soup recipe combines:
Ripe tomatoes

Garlic

Olive oil

Chicken bone broth

Fresh basil
To create a comforting and creamy dish without the guilt, try using cream cheese as a healthier alternative.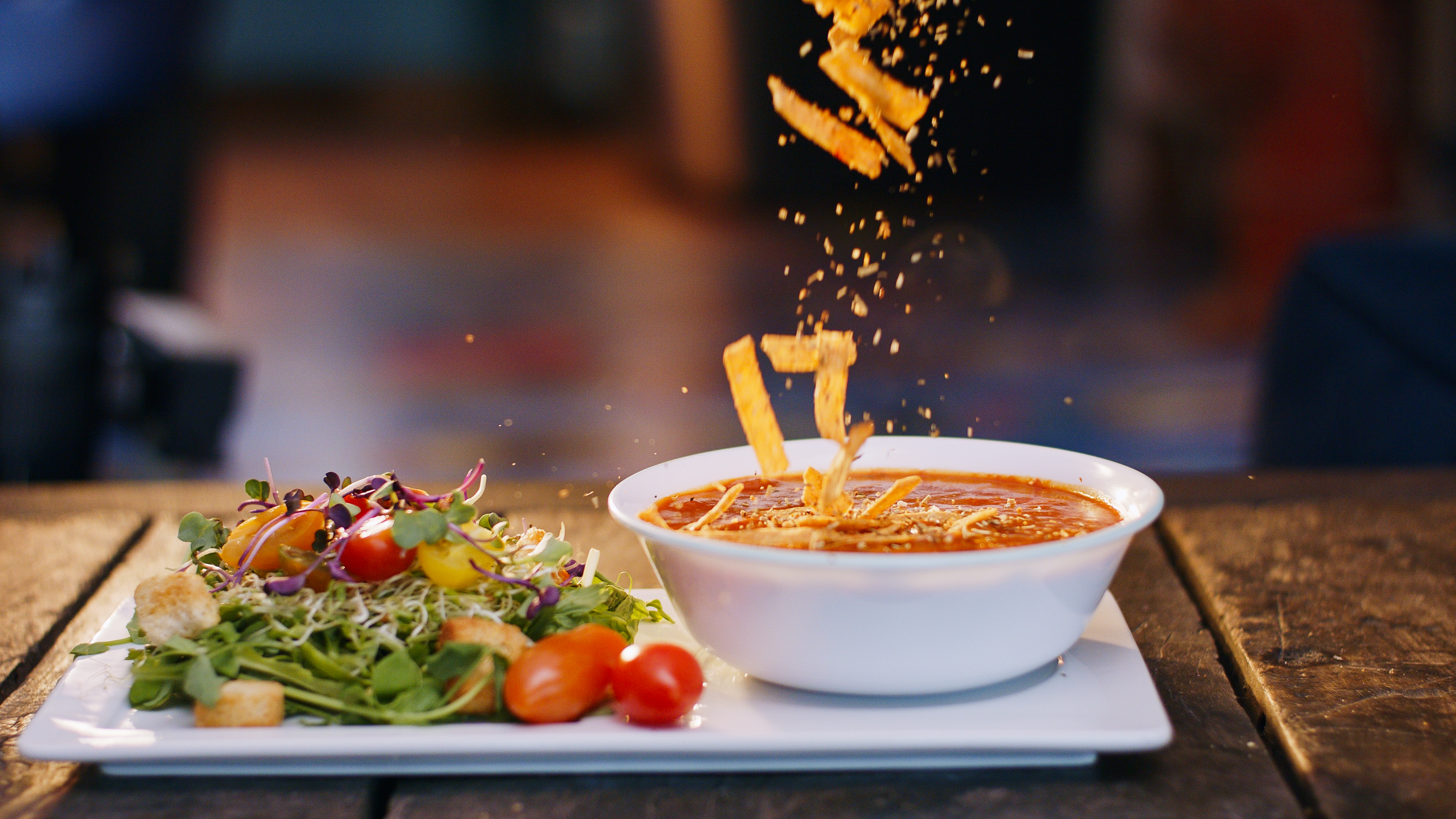 This recipe distinguishes itself from other keto soup recipes through its meticulous selection of ingredients and inclusion of flavor enhancers. Bid adieu to dull canned soups and discover the secret to a low carb tomato soup that will keep you coming back for more.
Choosing the Right Tomatoes
The cornerstone of any superior keto tomato soup lies in the quality of the tomatoes. For your good keto tomato soup, go for ripe but firm cherry tomato with smooth skin and devoid of any blemishes. These tomatoes are perfect for a delicious, creamy keto low carb soup.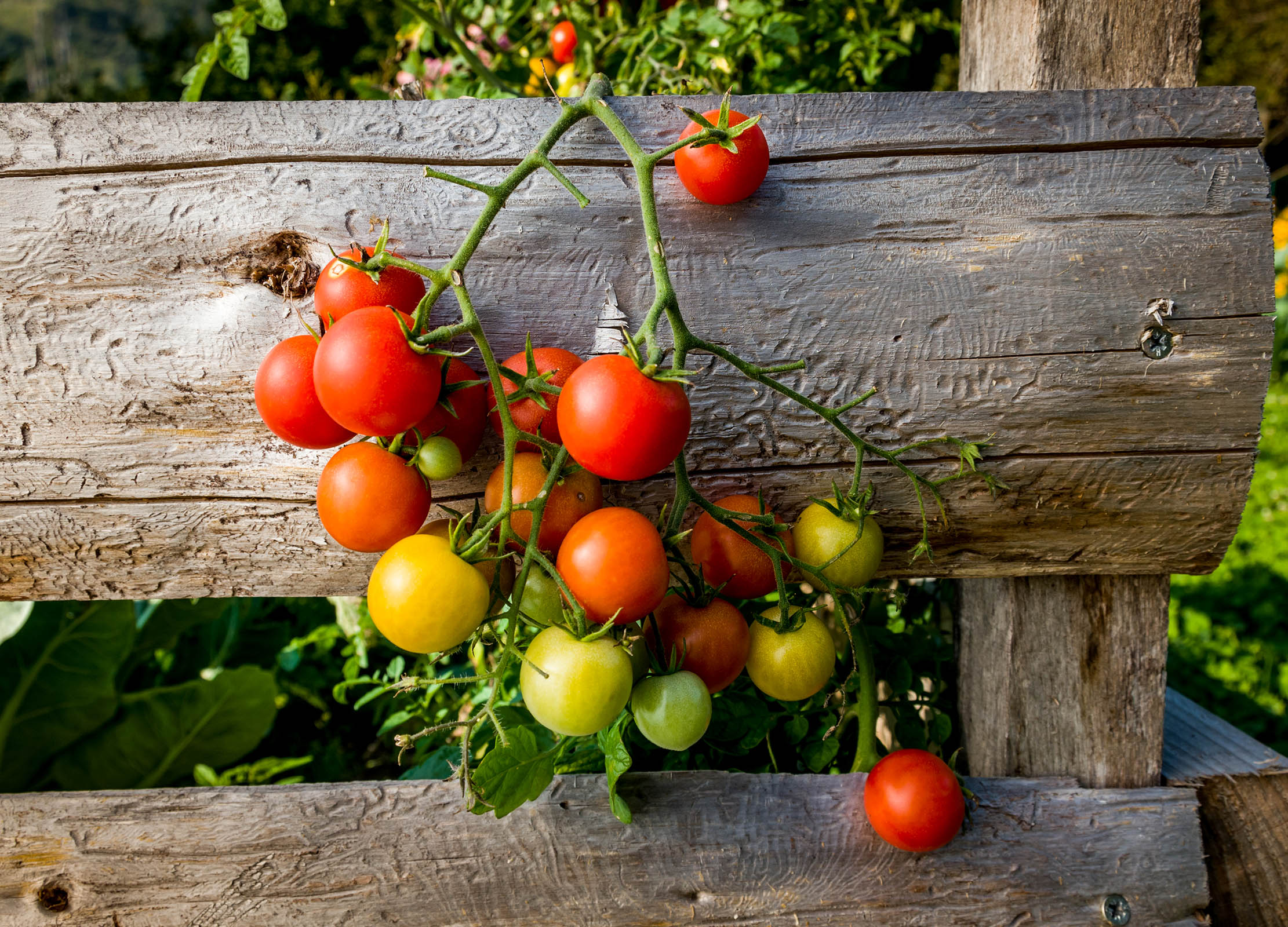 If fresh tomatoes are not within reach, resorting to canned soup can also be a viable alternative. Additionally, tomato paste can be used to enhance the flavor and richness of your soup. Remember, the better the tomatoes, the more flavorful your soup will be.
So choose wisely and prepare to be blown away by the difference it makes in your soup.
So, whether you're using fresh cherry tomatoes, canned, or tomato paste, remember that the quality of your ingredients will significantly impact the taste of your good low carb tomato soup.
Flavor Enhancers
Focusing on flavor enhancers can take your keto tomato soup from good to exceptional. Adding herbs de Provence—a blend of thyme, basil, rosemary, oregano, and bay leaf—will infuse your soup with a delightful aroma and taste. Don't forget the power of garlic and fresh basil, which add a burst of flavor and depth to the soup.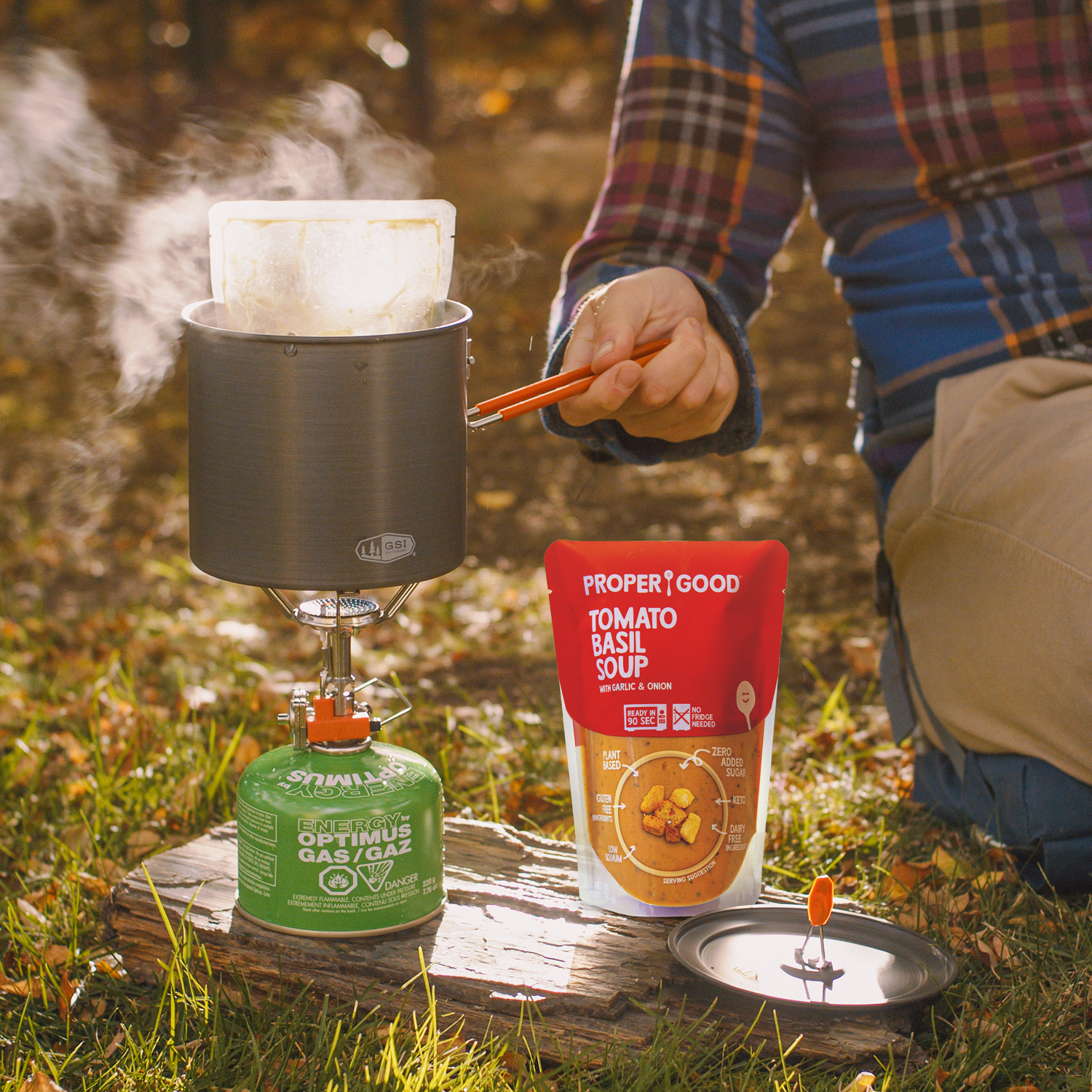 Another trick is to use chicken bone broth instead of traditional vegetable broth, providing added nutrition and a richer taste. With these flavor enhancers, your keto tomato soup will be a standout dish that your taste buds will thank you for.
Proper Good's Tomato Basil Soup: Healthy, Quick, Convenient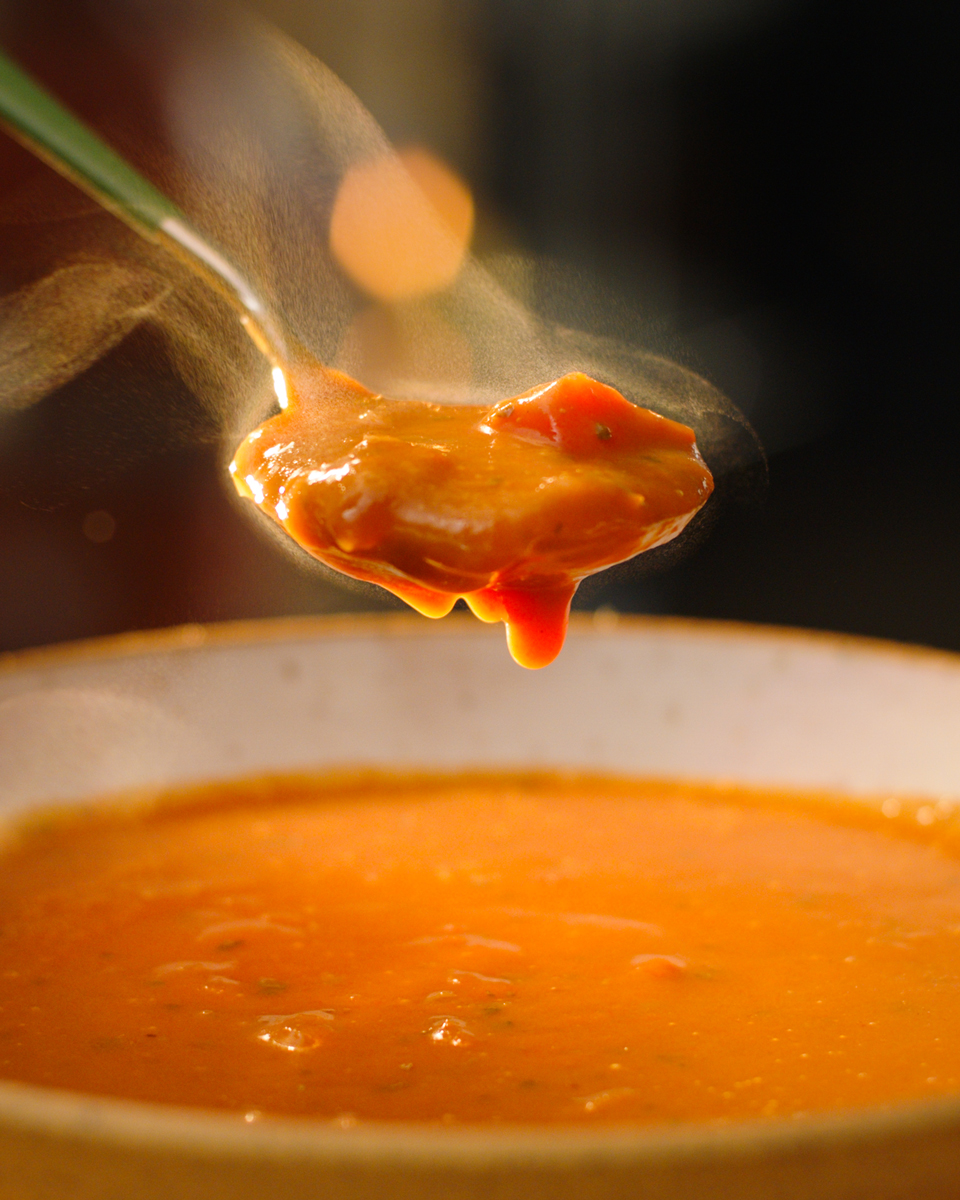 As much as we love homemade soups, sometimes life gets in the way, and we need a quick and convenient alternative without sacrificing taste and nutrition.
This is where our Tomato Basil Soup steps in. This delicious and hearty soup features a delicious recipe of juicy tomatoes, garlic powder, onion powder, and herbs, all in a creamy coconut milk base.
Plus, it's gluten-free, dairy-free, plant-based, keto-friendly, and low-sodium, making it a fantastic choice for those looking to carb count. We promise it'll make you feel better than a campbell's tomato soup.
It's the best tomato soup EVER! You can even sprinkle some dried basil on top for added flavor. If carb counting isn't a worry then maybe even dip some keto grilled cheese in... you know... for fun!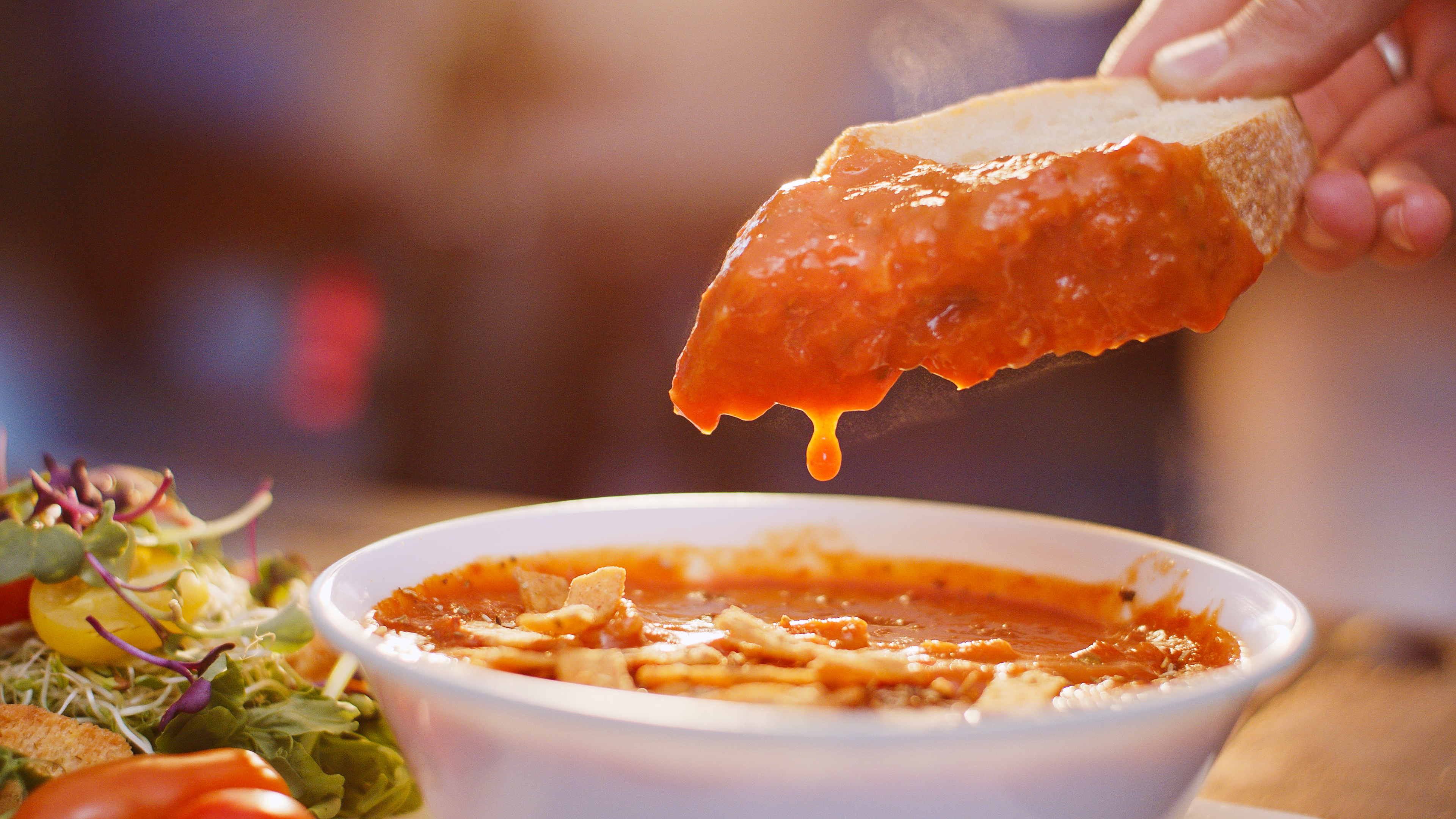 Featuring only 7 net carbs and 130 calories per serving, Proper Good's Tomato Basil Soup serves as a nutritious and easy solution for busy evenings or whenever you're too pressed for time to cook from scratch.
It has a 12 month shelf life, so you can keep it on hand for whenever you need a tasty soup in no time. And with its homemade taste, it's sure to become a favorite in your soup cuisine.
Proper Good Keto Options
Proper Good doesn't stop at Tomato Basil Soup. We offer a fantastic selection of keto meal options, such as the keto low carb Red Pepper Meatball Soup and a variety of Keto Prepared Meals.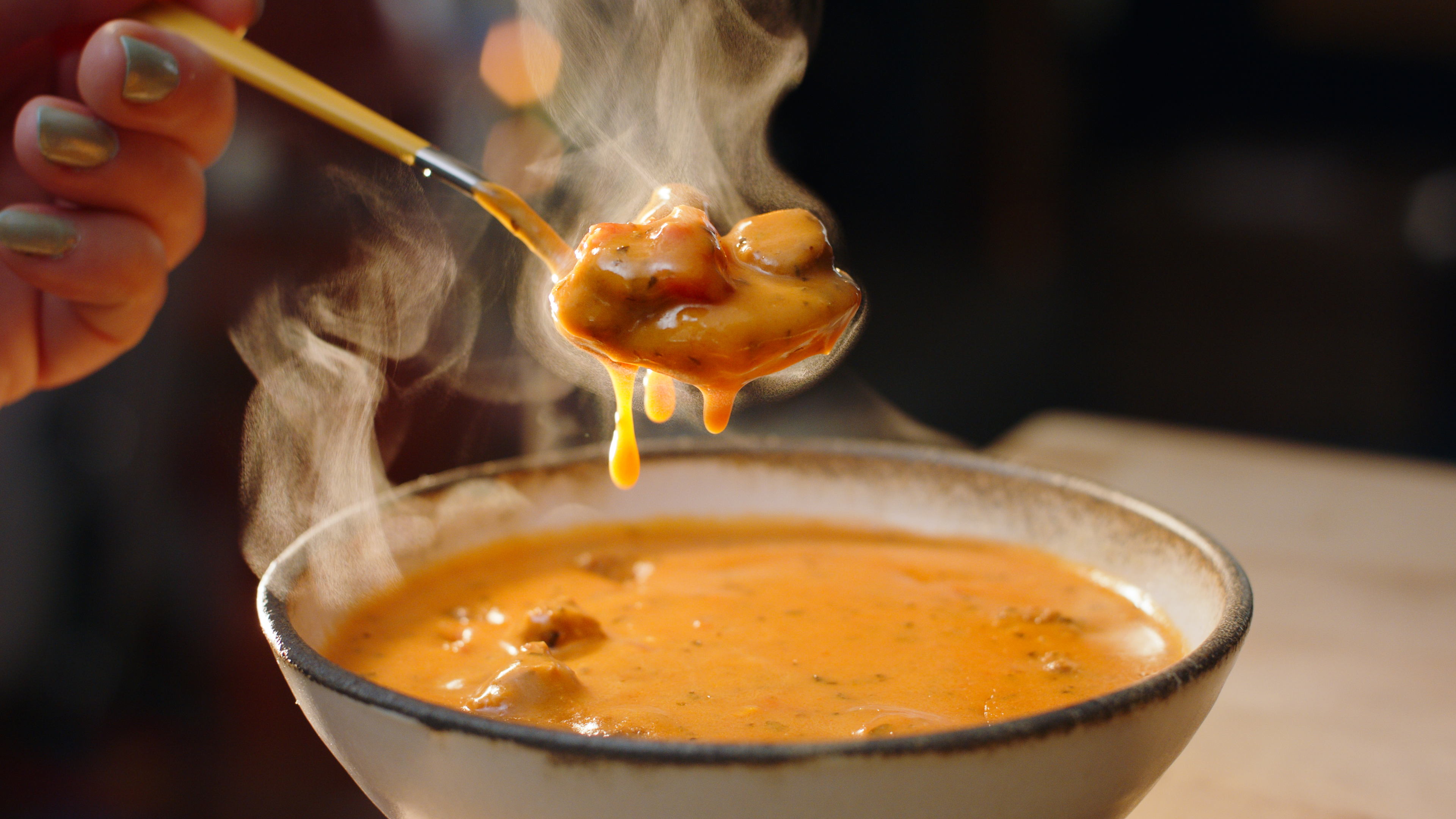 Plus, their clean label and ready-to-eat soups made from keto recipes, making it even easier for you to maintain your low carb lifestyle and are absolutely delicious.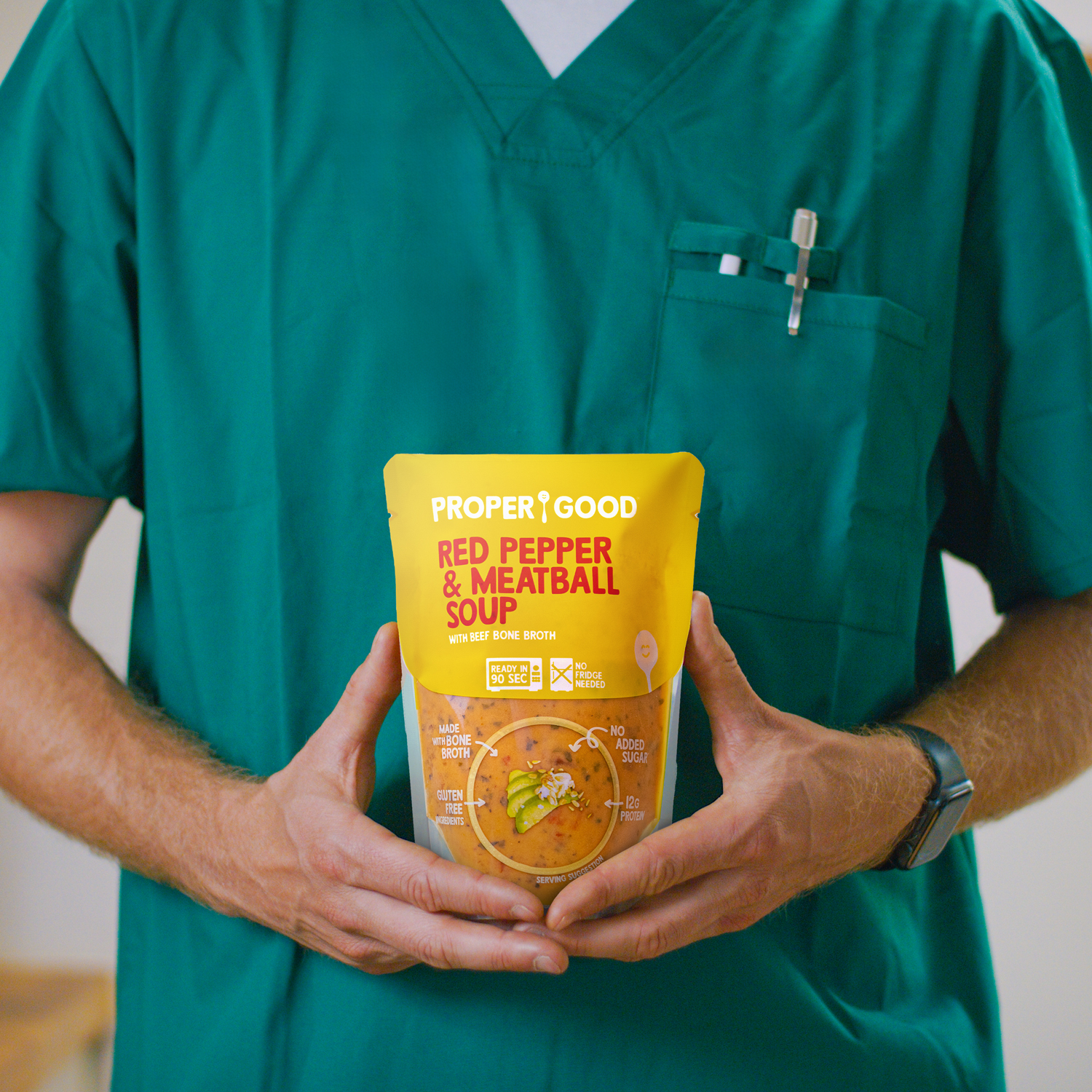 Check out Proper Good's website for more delicious keto options that will keep you on track and satisfied.
Creating Creaminess Without the Carbs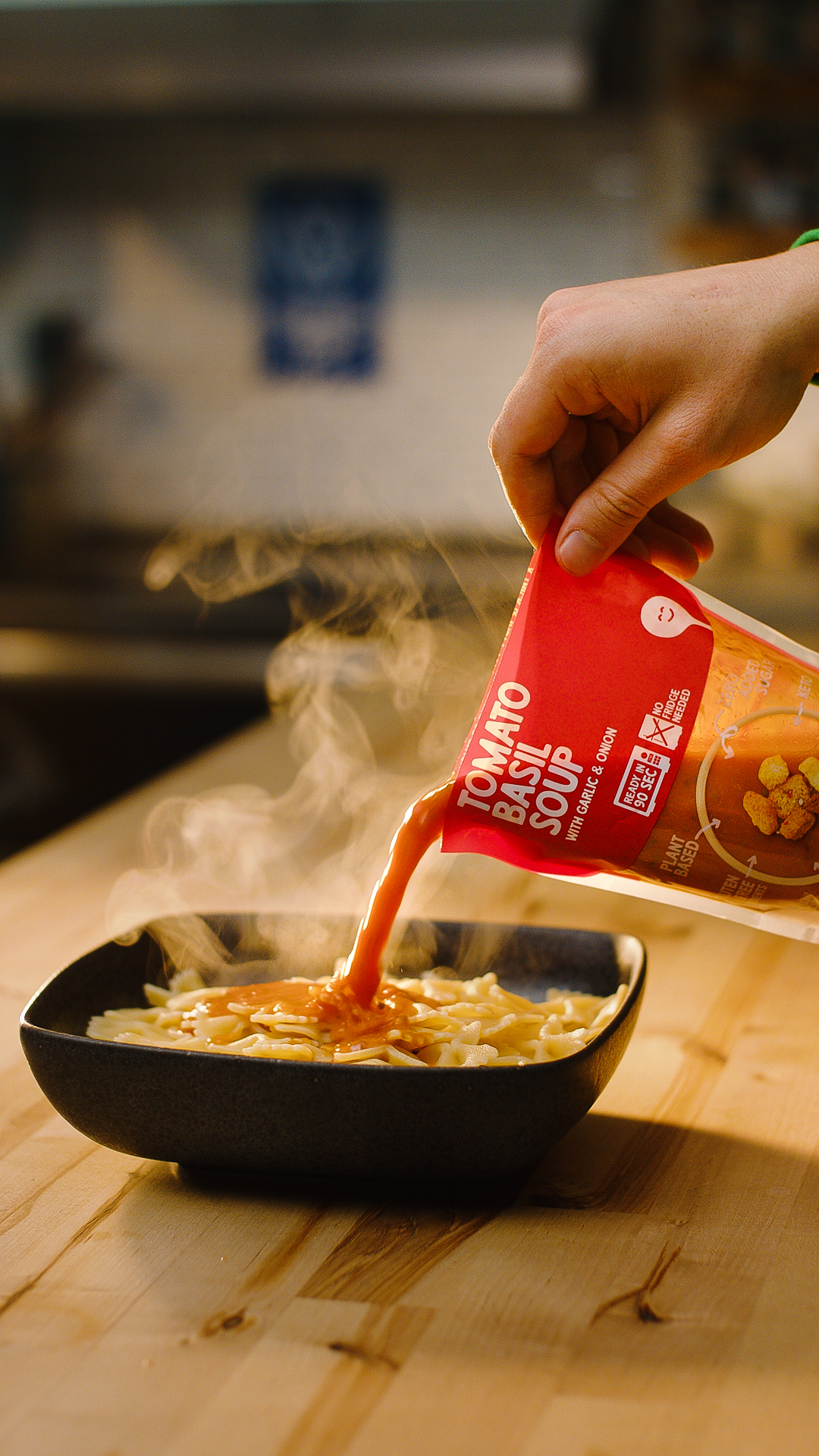 One of the most sought-after qualities in a soup is its creamy texture. However, traditional dairy products can add unwanted carbs to make the best keto tomato soup. Wondering how to attain that rich creaminess without the carbs? The trick is to replace traditional dairy products with keto-friendly substitutes such as:
Coconut and Almond milk

Cashew cream

Avocado

Greek yogurt (for those who can tolerate dairy)
These alternatives will give your creamy soup a delicious texture without compromising your diet.
For instance, instead of butter, try using coconut oil, and then use either almond milk or coconut cream instead of sour cream or cream cheese. These substitutes will not only maintain the creamy texture but also add a unique and delicious twist to your keto soup. By making these simple swaps, you can enjoy a creamy and satisfying low carb soup without any guilt.
Nutritious Add-Ins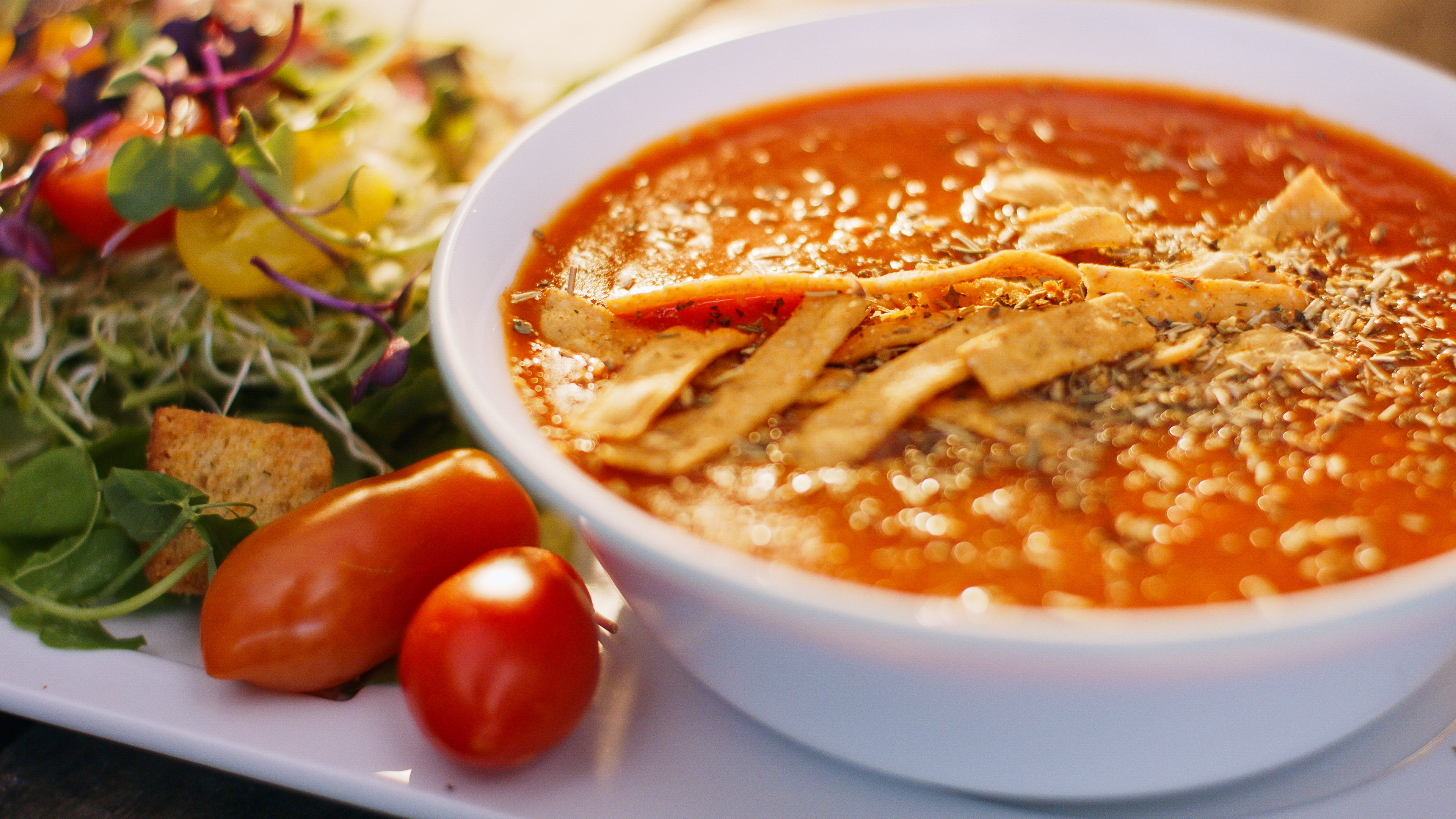 Enhance the nutrition and flavor of your keto soup by incorporating healthy ingredients such as:
Fresh herbs

Spinach or kale

Chopped bell peppers

Bone or beef broth

Heavy cream

Coconut cream or almond milk
These nutritious add-ins can be incorporated into the soup while it's cooking or used as toppings for an extra burst of flavor and nutrition. An easy low carb tomato soup.
The possibilities are endless, and experimenting with different combinations will keep your keto soup interesting and delicious.
Pairing Your Keto Tomato Soup
Having prepared a delicious keto soup, consider complementing it with some delectable sides for a complete low carb meal. Grilled cheese sandwiches made with low carb bread, halloumi or paneer cheese, and keto-friendly fillings are a classic pairing that will satisfy your taste buds.
Other options include chaffle BLT sandwiches or toasted keto bread for dipping. You can even throw in roasted tomatoes for enhanced flavor. Spread cream cheese on toasted bread to dip it in. Or even spread roasted tomatoes on your toast before dipping.
You can also make a roasted tomato soup. The recipe calls for all the regular ingredients but substitute canned tomatoes for roasted ones to make roasted tomato soup. Its still a keto low card, easy recipe, that you can make.
Quick and Easy Preparation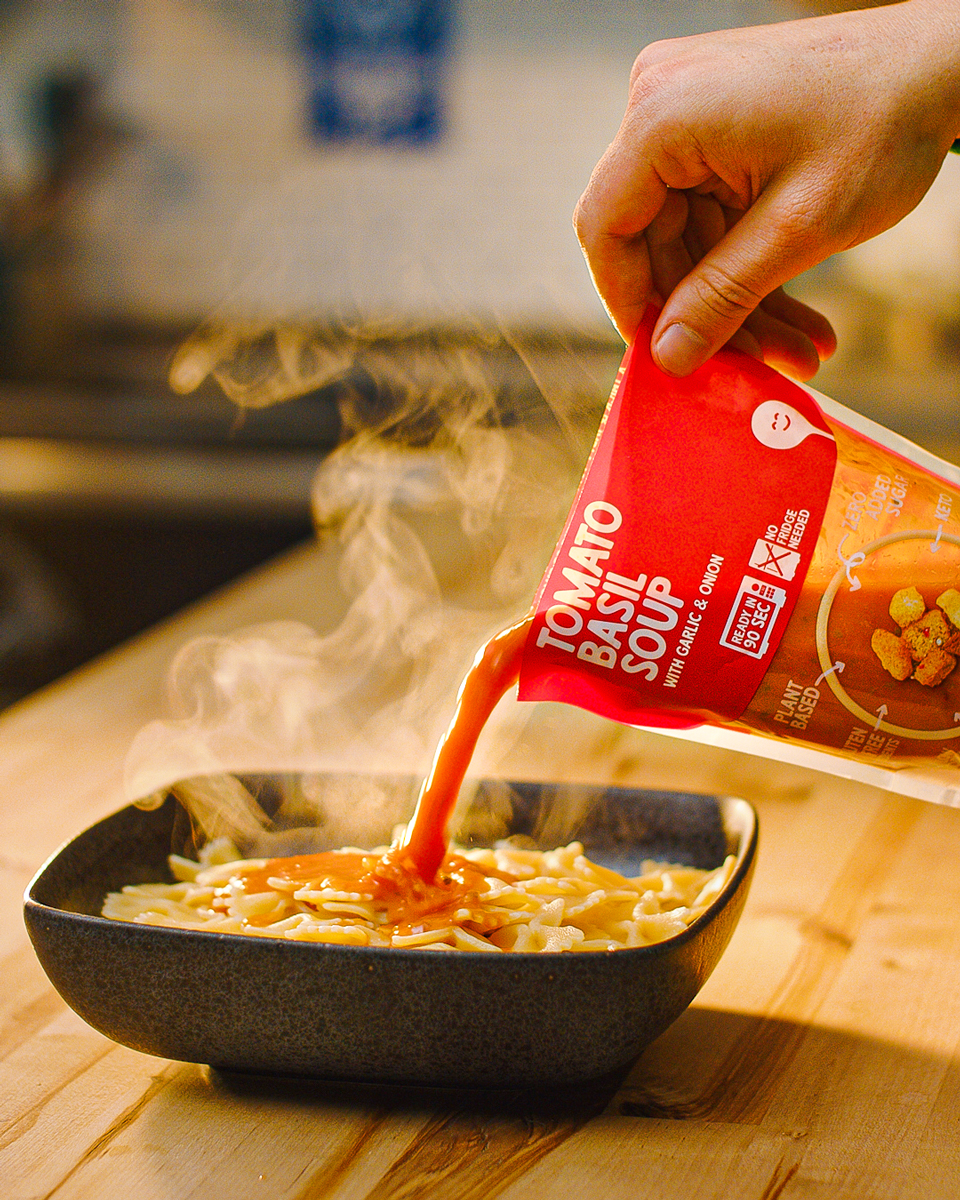 Preparing a batch is quick and easy. Here's what you'll need:
Tomatoes

Onion

Garlic

Olive oil

Chicken broth

Salt

Pepper

Your choice of herbs
With these simple ingredients, you can have a delicious homemade soup in no time.
Simply follow these steps to make a delicious tomato soup:
Chop the onion and garlic.

Dice the tomatoes.

Cook the onion, garlic, and tomatoes in a large pot with oil until softened.

Add the broth, salt, pepper, and herbs.

Bring the mixture to a boil.

Let it simmer for 10 minutes.
Enjoy the rich tomato flavor in your homemade soup with this roasted tomato soup recipe! If you want a little kick, try adding cayenne pepper, red pepper flakes, or red curry paste. Then, of course, top it off with grated parmesan and kosher salt.
In just a few easy steps, you'll have a tasty keto soup that the whole family will love. No baking sheet, potato masher, or baking dish to make this low carb keto meal!
Storing and Reheating Your Keto Tomato Soup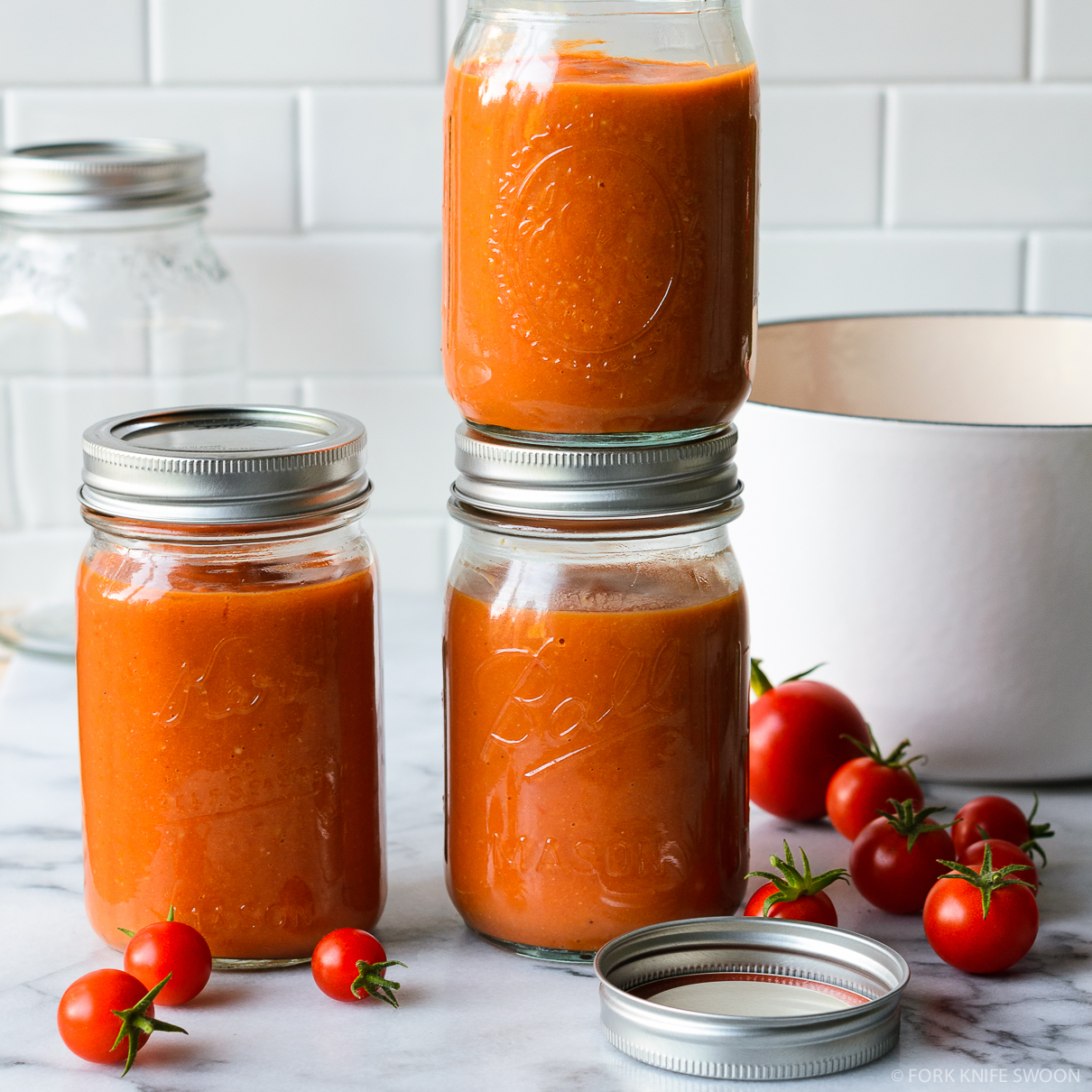 Should you have leftover keto soup, storing and reheating it is effortless. To store, simply place the soup in an airtight container and refrigerate.
When you're ready to reheat, you can either warm it up in a pot over medium heat for a few minutes or microwave it in 20-second increments until it's heated through.
More Keto Soup Recipes to Try
For more keto soup inspiration, there are numerous delicious recipes worth exploring. Some other keto soup recipes to explore include: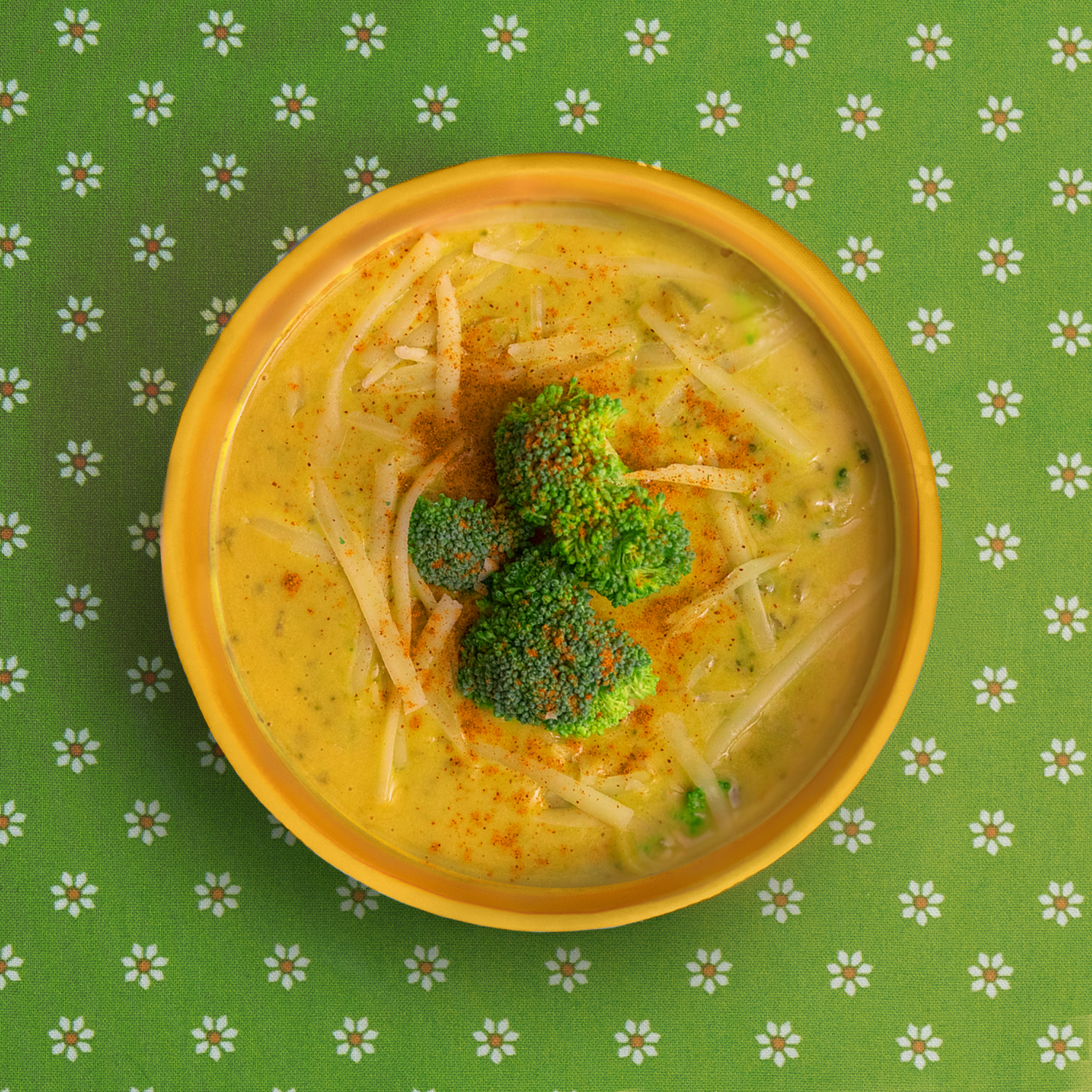 Bacon Cheeseburger Soup

Gluten Free Keto Cream of Mushroom Soup

Instant Pot Tuscan Keto Soup

Creamy Taco Soup

Roasted tomato soup
Summary
In conclusion, keto soup is a delicious and satisfying option for those following a carb conscious diet. With the right ingredients, flavor enhancers, and keto-friendly alternatives, you can create a creamy and comforting soup that will become a staple in your keto meal plan.
Don't forget to explore other keto soup recipes and pair your soup with complementary dishes for a complete and scrumptious meal. Remember, with a little creativity and experimentation, you can enjoy the warmth and comfort of soup without compromising your keto lifestyle.
Frequently Asked Questions
Is tomato soup keto high in carbs?
Tomato soup can be high in carbs due to the natural sugar in tomatoes and some recipes using flour as a thickener.
What are the best tomatoes to use for keto tomato soup?
For the best keto soup, opt for ripe and firm Roma tomatoes. If you don't have access to fresh tomatoes, canned whole tomatoes or canned tomatoes will also do. Just mix them up in an immersion blender.
How can I enhance the flavor of my homemade keto tomato soup?
Adding herbs de Provence, garlic, and fresh basil, as well as using chicken broth, can give your tomato soup keto a flavorful boost.
What are some keto-friendly alternatives to traditional dairy products for achieving a creamy texture in tomato soup?
For a creamy texture in tomato soup, try substituting coconut oil for butter and either coconut or almond milk or cream for sour cream or heavy cream. You can also add these to canned tomato soup.
What are some complementary dishes to serve alongside tomato soup?
For a tasty combination, try pairing your tomato soup with a grilled cheese sandwich made with a carb conscious diet, a chaffle BLT sandwich, or some toasted keto bread.